Qoo Hostel Osaka: A Perfect Base in Osaka
with Direct Access to Osaka Metro!
2020.03.27

Written by: コンちゃん(Kon chan)
● Walk to Minami and Shin-Sekai
What do you look for when you're searching for a place to stay?
Do you want to be able to stay out late at night? Do you want something close to a station? We have just the right place for you!
Nippombashi is known for its computer and electronic stores, and as a hub of cosplay (costume play), character figures, and maid cafés. In fact, many international travelers visit Nippombashi and enjoy Japan's proud subculture.
Qoo Hostel Osaka is located in the middle of Nippombashi area, with the best access from a subway station ever. Simply take the elevator at the North Exit of Osaka Metro's Ebisucho Station, and you're there. And from there, walk barely 4 minutes to Shinsekai, home to Osaka's iconic Tsutenkaku Tower, or to Namba and America-mura—this means you don't have to worry about the last train while enjoying the nightlife! Since the hostel is connected to Ebisucho Station, accessing other spots around Osaka such as Osaka Castle and Osaka Aquarium Kaiyukan is super easy and convenient, too.
● A Kyoto Design in Osaka?
The front desk and lobby are located on the 3rd floor. You can get a toothbrush, a face towel and a bath towel at the front desk for a fee. The lobby is like a comfy living room with a natural wood structure designed in the image of the famous Senbon Torii—a row of some 1,000 torii gates—at Fushimi Inari Shrine in Kyoto. I'm not sure why they chose to have something from Kyoto—after all we're in deep Osaka here—but I can allow it since it makes for a comfortable space.
If you can see the torii in this design, by the way, you should be proud of your knowledge of Japan. According to the staff at Qoo Hostel Osaka, very few see the connection. Many comment on the cool design but have no idea.

※Various Room Types. From Left: Joint, Nest, Cabin
You can choose from 4 types of rooms: "Cabin" for 4 people, "Pair" for 2 people, and "Nest" for 1 person, all with a small desk space, and the reasonably priced dormitory style "Joint." The most popular is Nest. The desks in these rooms are perfect for writing to friends and families back home. For women traveling alone, the women only floor offers peace of mind. This hostel is so comfortable and reasonably priced, some regulars stay long-term, some even longer than a month!
● A Great Place to Meet People
Staff at Qoo Hostel Osaka speak English, Korean and German, making it easy for international visitors. There was no one that spoke Chinese at the time of interview but that shouldn't be a problem because all staff are super friendly and helpful! Apparently, some staff become friends with the guests and even go out to Minami together after their shift. The hostel also holds fun events in the lobby area where they serve takoyaki, handroll sushi, and hot pot. It's not a stretch to say some come to this place not just to spend the night but also to enjoy meeting people.
Qoo Hostel Osaka offers a comfortable bed, a place to meet interesting people, and direct access to a Metro station. What more do you need?
Spots Introduced
[Access] A short walk from Exit 1-B at Ebisucho Station.
[Hours] Check in after 4pm, Check out by 10am

Recommended Plans
Attention!! OMO7 Osaka by Hoshino Resorts just opened on April 22, 2022! An operator of hotels …
2022.06.03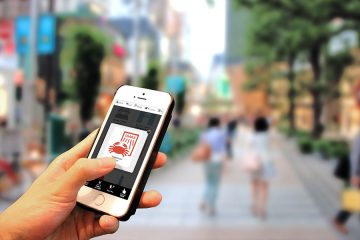 You're on your long-awaited trip to Osaka♪ You have so much to do—see cool sights, do some …
2020.03.19
Japanese products are known for their high quality around the world. Electronics …
2020.02.21