Explore Kansai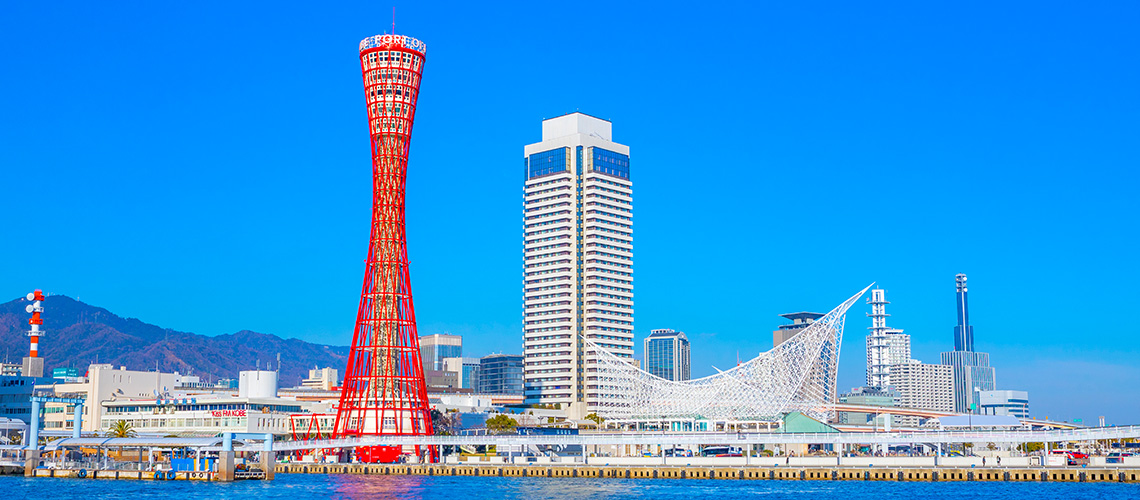 A vibrant port town with both the sea and the mountains, Kobe is a sophisticated city with places like Nankinmachi and the Ijinkan-gai where you can feel the cultures of other parts of the world. This city is also famous for its miraculous recovery from the Great Hanshin-Awaji Earthquake in 1995.
From Osaka to Kobe
Information provided here is current as of September 1, 2019.
●Travel time includes average time needed for transfers. Actual travel time may be different depending on the timing of actual transfers.
●Waiting time for the train is not included in the travel time.
●Fare does not include additional costs for Shinkansen and limited express (that incurs additional fare).
●Routes with fewer transfers and easier travel are "Recommended" here.
Travel time
38
mins Fare:550yen
Recommended
Travel time
42
mins Fare:550yen
Travel time
43
mins Fare:550yen
Travel time
26
mins Fare:410yen
Recommended
Quick
Travel time
36
mins Fare:320yen
Affordable
Travel time
35
mins Fare:320yen
Affordable
Travel time
31
mins Fare:590yen
Recommended
Quick
Travel time
41
mins Fare:500yen
Affordable
Travel time
40
mins Fare:500yen
Affordable
Travel time
33
mins Fare:640yen
Recommended
Quick
Travel time
42
mins Fare:550yen
Affordable
Travel time
43
mins Fare:550yen
Affordable
Travel time
52
mins Fare:410yen
Recommended
Affordable
Travel time
36
mins Fare:640yen
Quick
Travel time
45
mins Fare:550yen
Travel time
49
mins Fare:710yen
Recommended
Quick
Travel time
52
mins Fare:600yen
Affordable
Travel time
53
mins Fare:600yen
Affordable
Sannomiya area Tourist attractions