SPECIAL
My First Osaka
Shopping in Osaka's Korea Town:
A Girl's Day Out
2023.06.23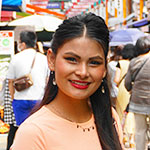 Written by: manju(manju)
Namaste!
I'm Manju. I came from Nepal to Osaka two years ago. I enjoy exploring the city on foot and love Osaka's Korea Town in Ikuno and Tsuruhashi where you can have an authentic South Korean experience☆
Continuing from the last issue that focused on Korean food, I'm going to show you great spots for shopping in Korea Town. Popular K-beauty products, cute goods, Kpop merch…it's all exciting♪
The Best Selection of Korean Cosmetics

The florescent green storefront catches your eye at ipuni. Located in the middle of Ikuno Korea Town (aka Miyuki-dori Shotengai Shopping Street) about 13-minute walk from Tsuruhashi Station, this shop carries a carefully handpicked collection of popular Korean cosmetics.
Here I purchased my first lip tint, a new type of cosmetic product for lips that enhances natural tones and keeps your lips moisturized for a long time. Lip tints have been trending in South Korea (and elsewhere in the cosmetics world) and I'd been curious about it. I picked out a natural pinkish color from the wide variety of colors offered at ipuni. Because lip tints provide just the right amount of gloss, even a lighter color would work nicely♪
Facial masks are an essential skincare product. And they are so affordable—I like experimenting with different kinds. I was told the popular one right now is MEDIHEAL sheet masks; I chose MEDIHEAL Placenta Revital Essential Mask (brown) that renews the skin.
Cook Korean Food at Home!

As I strolled down Miyuki-dori Shotengai Shopping Street, I found my favorite Shin Ramyun!! Shin Ramyun is a familiar sight at many grocery stores in Japan nowadays and is also popular in my home country, Nepal☆ I usually add lots of vegetables—this ramen mixes with other ingredients so well—and sometimes drop an egg to make it a little mild.
Besides our favorite ramen, you can find all sorts of Korean ingredients around here; in fact, many Koreans living in Japan come here to shop. You can get ingredients here to cook authentic Korean food at home☆
A Reservoir of Cosmetics and Kpop Merch

Walk towards Tsuruhashi when you come out of the Miyuki-dori Shotengai Shopping Street, the main street of Ikuno Korea Town, and you will find Korean shops lined up on the street even outside of the shotengai.
A sign in bright shocking pink grabbed my eye.
Hanbishou is a cosmetics store that also carries an ample selection of Kpop merchandise. Photo cards and posters of Kpop stars crowd the store. Can you find your favorite Kpop star?
Their collection of Kpop photos is a sight to see. And it's fun to look for your favorites.
Here's the world famous BTS! Their dance and music are sophisticated, and those Bangtan Boys are all good looking. I am a fan💛 They are so cute and adorable♪
Girl bands like TWICE and ITZY are also shining stars of Kpop☆
They're inspiring and make a great model for fashion and makeup.
Going back to their specialty, Hanbishou carries beauty products from a number of brands. The broad selection just makes me want to try them all.
I was told even young men come and buy cosmetic products lately. I've got to pretty up better than them!
A Mini Trip to South Korea, in Osaka

Tsuruhashi Shotengai Shopping Streets near Tsuruhashi Station is like a fun maze with lots of shops!
Those shops are much more colorful than typical shops in Japan.
I even found chima jeogori, traditional Korean clothing, and bridal dresses.
I think wearing a bridal dress for wedding is pretty common across the world, but it seems each country has its own style.
I like beautiful dresses from any country, really❤
Tsuruhashi and Ikuno Korea Town is a great place for a simple stroll and window shopping. I spent a day immersed in the Korean culture, forgetting that I was actually in Osaka. It was fun and it was delicious; I had a great day☆
>> Last issue is here!
Osaka's Korea Town: Korean Street Food & BBQ
※The information in the article is for 2020.
Spots Introduced
[Access] About 13 mins walk from Exit 6 at Tsuruhashi Station.
[Hours] 10am – 6pm
[Closed] Open daily

[Access] About 7 mins walk from Exit 6 at Tsuruhashi Station.
[Hours] 10am – 6pm

Recommended Plans
Japanese products are known for their high quality around the world. Electronics …
2023.10.20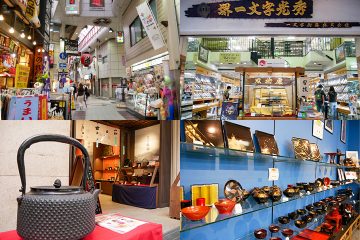 Osaka is Japan's food capital, known as a city where you "eat 'til you drop". Every day, locals …
2023.09.08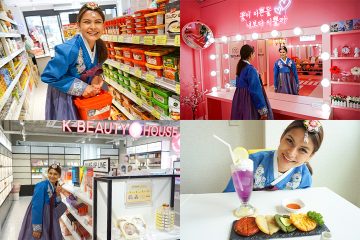 Namaste! I'm Manju from Nepal. I love gourmet food and shopping! I love Osaka's Korea Town in …
2023.08.10