Osaka's Nightlife at A Friendly Shinsaibashi Bar
2023.08.04

Written by: Bryan(Bryan)
● Nightlife in Shinsaibashi
Hi! I'm Bryan.
I was born in New York and grew up in Denver. I've been living in Japan for 15 years, of which I've spent the last five in Osaka.
We shall begin our night at Osaka Metro's Shinsaibashi Station. Exit No. 6 is a good exit to use. It puts you right in front of the Daimaru Shinsaibashi Department Store, which is in the middle of Shinsaibashi.
#Nightlife is a popular hashtag in the tourism industry. When you're traveling, you can't just sit in your hotel room after a day of sightseeing. You've got to explore the city at night, too!
Osaka is a perfect city to enjoy both daytime sightseeing and nightlife, and many visitors choose to make Osaka their home base when visiting the Kansai region because of its vibrant night scene (and the ease of visiting other cities from here).
Good food is abundant day or night in the Nation's Kitchen, Osaka, and the bustling Namba and Shinsaibashi area stays lively through the night—it literally does not sleep. Wherever you go, you meet friendly people and a good time is guaranteed, one of the reasons why I'm so pumped up!
Tonight, I will take you to one of my favorite spots in Osaka.
● Osaka's Oldest Irish Pub
Osaka is home to a number of pubs and bars where international patrons hang out, and my top recommendation is an Irish Pub.
A pub—public house—is a place where people come together to meet and enjoy conversation and music. In Ireland, pubs have been a center of community for a millennium. In Japan, pubs have kept its warm and inviting atmosphere and people get together at a pub to enjoy the night with food and drinks.
To me, meeting and mingling with other patrons—some I just met—while drinking a pint of Guinness and sipping on Irish whiskey is the allure of an Irish Pub. Like many, I find warmth and comfort of home in it.
So, I'm here at Murphy's Irish Pub, the first Irish Pub established in Osaka. Since 1991, Murphy's has been a popular hangout in Shinsaibashi.
The entrance to Murphy's is a staircase that reminds me of St Patrick's Day.
St. Patrick's Day is the Catholic feast day (day of death) of St. Patrick, one of the patron saints of Ireland, who is believed to have brought Christianity to the country.
While it began as a religious holiday with religious services and feasts, St. Patrick's Day has also evolved into a celebration of Irish heritage and culture. On this special day each year, people wear green, Ireland's national color, and even beer and food—and a river in some parts of the world—turn green.
As I walked up the green lit stairs, I started to hear happy chatters from the pub♪
● Murphy's Beer and Whiskey Selections
I always get a craft beer first at Murphy's. They offer a variety on the menu and, tonight, I chose O'Hara's Irish Red Ale that the master recommended.
Accompanying my red ale is a classic pub food, Fish and Chips. The fluffy white fish is crispy on the outside and served with a side of fries. The dish also comes with tartar sauce and vinegar which make the fish tasty! And, this whole package pairs exquisitely with beer.
Murphy's also has a good seleciton of spirits. Their whiskey shelf stocked with Irish and other whiskeys gives you plenty of options.
I got myself a glass of Green Spot, an Irish whiskey that's very hard to find, with an annual production of only 6,000 bottles or so. It got its name from the spot of paint used to mark each cask to indicate different ages of the whiskey.
With a touch of sweetness and fruity notes of green apples and grapes, Green Spot is soft and smooth. The velvety yet fresh taste is nice even for whiskey beginners. I recommend it on the rocks or neat.
● Friendly Faces of Murphy's Irish Pub☆彡
Murphy's is owned by Michael, an energetic lad from Ireland. Many regulars come to Murphy's to see Michael.
He's friendly and fun, and great with customers both old and new. Here's a toast to Michael and his staff♪
By the time you finish your second or third drink at Murphy's, you'll be sitting there with new friends♪ A shot is called for at a time like this… Cheers!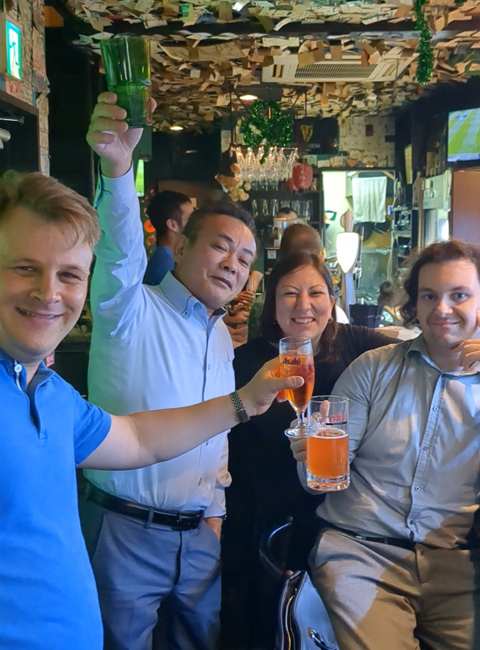 Individuals of various backgrounds across generations from different parts of the world come together at Murphy's to have a drink and share stories from their day, tell jokes, and laugh. Each night is different, a once in a lifetime gathering that you're an integral part of.
After you leave, you smile at the time you had and want to go back again, seeking new encounters and more stories. That's the special place called Murphy's Irish Pub.
If you want to add some entertainment to the night, Murphy's has an upper floor where you can watch sports or enjoy a band and even sing Karaoke! It's an excellent place to get together with your buddies to watch your favorite team play.
● Ramen to Finish the Night Off
Finishing off a night of drinking should always be done with ramen in my opinion. Koteimen Daichan in one of the little alleys in Shinsaibashi was a perfect spot to fill my now hungry stomach.
Koteimen Daichan is a small joint with counter seating only. Their menu includes not just ramen but also some Chinese favorites that make nice nibbles for drinks, like spicy Mapo Tofu and Chili Garlic Shrimp.
I came here to have a bowl of ramen to finish the night off but couldn't resist the juicy smell of Gyoza potstickers. And when ordering Gyoza, I must have beer. So, I had some crispy Gyoza with a cold beer—a splendid combination♪
Then I had my ramen, too. I like being handed over my bowl of ramen across the counter. It's not an experience you can get everywhere, and I feel it's a true ramen shop experience ♪
My body welcomed the warmth of the light Shio ramen. The transparent broth was light but had a solid flavor of chicken bones. The medium thick noodle had a good body and the mild peppery flavor of Mizuna topping was a perfect addition♪ It was a simple yet delicate ramen.
Koteimen Daichan is not a pub, but a small counter joint like this is also a great place to meet people. In fact, I had a good time chatting with my neighbor over a bowl of ramen♪
Osaka is known for its friendly locals. And it's a city that gives you plenty of opportunities to meet them.
I met a lot of good people tonight and I hope you will meet interesting Osakans on your visit, too.
Spend an evening in Shinsaibashi and I guarantee you will meet the locals and have a once in a lifetime nightlife experience♪
Spots Introduced
[Access] Approx. 3-minute walk from Midosuji and Nagahori Tsurumi-ryokuchi Lines Shinsaibashi Station Exit No. 6
[Hours] Tuesdays – Thursdays 5:00 pm – 3:00 am
Fridays 5:00 pm – 5:00 am
Saturdays 12:00 pm - 5:00 pm
Sundays 12:00 pm – 3:00 am

[Access] Approx. 5-minute walk from Midosuji and Nagahori Tsurumi-ryokuchi Lines Shinsaibashi Station Exit No. 6
[Hours] 6:00 pm – 6:00 am (following day) (Closed when out of broth)
[Closed] Sunday

Recommended Plans
Ramen is a global culinary trend. Many ramen shops have ventured out of Japan and ramen has …
2023.12.01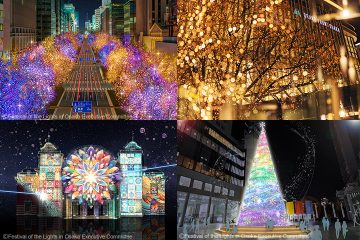 Every year at this time, dazzling winter illuminations begin to appear around the City of …
2023.11.10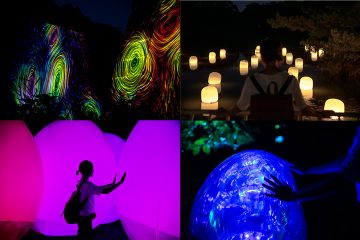 Hello! My name is fuji. I am a writer. Have you been to a botanical garden that is also an art …
2023.09.01
Shinsaibashi
Shinsaibashi
Namba
Namba
Namba