SPECIAL
My First Osaka
It's Summertime! Gotta Walk Around Osaka in Yukata!
Introducing an Osaka Specialty
2019.06.27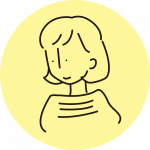 Written by: キタちゃん(Kita chan)
Cedric and Hyy recently came to Osaka. Busy students they are, the couple have not had many opportunities to venture out into the city, even though they have many places they wish to visit.
They told us they want to explore and experience the city wearing yukata, one of the Japanese traditional attire that has gained popularity overseas.
So we went out with this cute couple on their first adventure with yukata!
Cedric from Cameroon
I'd like to visit old shrines wearing kimono, a true Japanese tradition.
Yiyi from China
Sounds great! Me, too! I've wanted to try on yukata in summer. It would be a nice memory of our stay in Japan.
Where Can I Find Kimono?

We first searched for a shop that offers kimono rental sewice and can help customers to dress up in kimono. We found "Nagomi," conveniently located near Dotonbori. They provide a comprehensive service, from kimono rental to helping customers put on the kimono, to applying the makeup, and hair styling, all for the reasonable price of 3,900 yen. And, their long store hours, 10am to 8pm, conveniently allows customers to return the kimono at a later hour.
Enchanting Colors and Patterns

As you walk into Nagomi, you see the store walls lined up with colorful kimonos!
Cedric initially chose a blue yukata various shades of blue yukatas whichi is typical for men. Unfortunately, it was a bit short and he received a quick colloquial Japanese lesson on how to say "too short"—"chinchikurin" or "tsuntsuruten." He seemed a bit disappointed…
After another try, he found a yukata in a chic dark blue. After being told how great he looked, Cedric seemed to feel better.
As for Yiyi, she found a yukata in her favorite color, red.
Taking on suggestions for trying out summery styles, she selected a white yukata with flower patterns in the end. Accented with yellowish and pinkish flowers and combined with the red obi (belt), Yiyi looked gorgeous in the yukata. Yiyi also had her hair styled with traditional japanese accessories!
Let's Go to Town!

This was their first experience with yukata and geta (wooden clogs).
Trying something for the first time can be a little scary, but the couple quickly got used to wearing something unfamiliar and were quite happy as they took steps into the town.
We strolled around Dotonbori and Shinsaibashi-Suji Shopping Street.
Yiyi

It felt great wearing a cute yukata! I felt a little embarrassed at first, but it also felt good to command attention from people walking by.
Cedric

I was surprised how unexpectedly easy it was to walk in geta. Walking around in yukata, Osaka looked even more lovely. It was exciting!
Look'n Good in Yukata around Town

We popped into the stone-paved Hozenji Yokocho and visited the famous Mizukake Fudo (moss-covered Fudo-myo statue).
Cedric and Yiyi looked very nice juxtaposed with this quaint old world.
Cedric

I felt like I was Japanese. Visiting a shrine in yukata for the first time was mystical and it was more exciting than regular sightseeing. I highly recommend it.
Yiyi

I had such a great time. Even the popsicle that I'd eaten many times before tasted better. I can't wait to see the photos that taking from our adventure! Next time, I want to wear the yukata to a firework festival!
Recommended Plans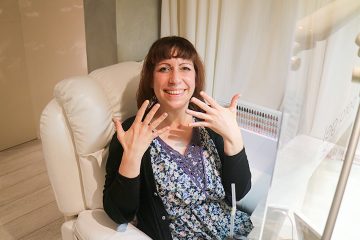 Nail art is truly a creative artwork in Japan. Stunning yet delicate designs and …
2023.09.22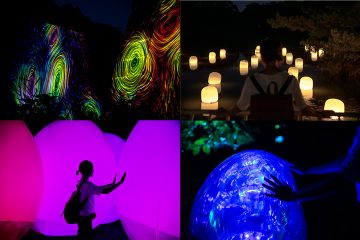 Hello! My name is fuji. I am a writer. Have you been to a botanical garden that is also an art …
2023.09.01
你好! I'm Huang from Taiwan. I've been a Pokémon fan since the time of Game Boys. After years …
2023.07.21