SPECIAL
Now! Osaka
A Must See Summer Festival in Osaka:
The Fantastical Tenjin Matsuri
with Mikoshi, Boats, and Fireworks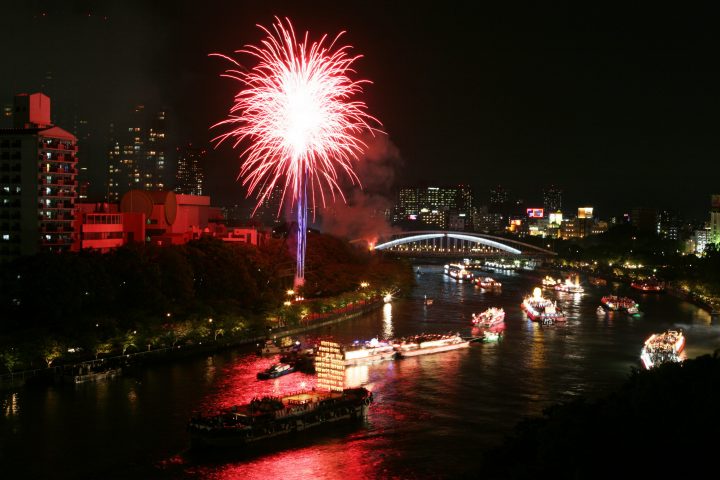 2019.06.22
The Tenjin Matsuri (Tenjin Matsuri Festival) is one of the biggest festivals in Osaka.
An entire month of festivals end with Yomiya (July 24) and Hommiya (July 25) when some 1.3 million people gather to see the spectacle.
01
More than 1,000 Years of History!
The Tenjin Matsuri is one of Japan's three major festivals, along with the Kanda Matsuri of Tokyo and the Gion Matsuri of Kyoto.
It boasts a history of more than 1,000 years.
Such a long tradition! I mean…can you imagine the world 1,000 years ago?
This is what we looked like during the Heian period.
Chubby cheeks, long shiny black hair, and light complexion were the features sought after in women back then apparently.
Back to Tenjin Matsuri.
The festival celebrates Sugawara-no-Michizane, god of scholarship and arts enshrined in Osaka Temmangu.
Local residents display Osaka city's prosperity to god and pray for good health and more prosperity.
The support of these local residents have played a crucial role in the longevity of Tenjin Matsuri which survived many crisis throughout its history.
Today, you can see grand processions of people dressed in fabulous traditional costumes as well as people dressed in happi coats livening up the festive mood from boats and Mikoshi (portable shrine)on the river in illuminated boats.
You can't miss the ritual event Yomiya (July 24) and Hommiya (July 25).
And, don't forget the Tenjin Matsuri Gal Mikoshi on the 23rd!
So much energy! And the best smiles ever!!
A troupe of women dressed in happi coats parades through the Tenjimbashi-suji shopping street, carrying a 200kg Mikoshi.
Who ever said the festivals only belong to men? Time has changed! You can also check out their unique hair styles and make up.
At Hommiya on the last day of the festival, Funatogyo, Rikutogyo, and the Fireworks for Dedication will be held.
Rikutogyo, land procession, comes first.
A great procession of 3,000 departs from the Temmangu shrine around 3:30pm. Mikoshi, cavalry, and other vehicles of Heian nobles proceed towards Tenjimbashi Kitazume via Midosuji and Nakanoshima Park. You don't get to see such an amazing sight that often.
Then Funatogyo, boat procession, follows.
The Funatogyo squadron carrying Mikoshi departs from the Tenjinbashi bridge. About 100 boats come and go, enthusiastic cheers are heard from the boats, it is both a solemn ritual and a festive summer night, a performance more than 1 million people watch from the bridges and river banks each year.
More than 5,000 fireworks light up the Okawa river that is filled with festive boats. Surrounded by the lights of Osaka high rises, it is just a fantastical scene.
I can't recommend this event enough. This is a must see. Don't miss it!
03
How to get there, the nearest station?
You can take Osaka Metro to either Temmabashi station on Tanimachi line or Minamimorimachi station on Sakaisuji line.
Let me not forget to mention Osaka Jime by the way. Osaka Jime is an Osaka style hand clapping.
Here's how it goes:
"Uchimasho! (Let's hit it!)" clap clap
"Mohitotsuse! (One more time!)" clap clap
"Iwaoute Sando! (Celebrate the third time!)" clap clap, clap
Remember this, and you can take part in the festival by joining the Osaka Jime!
I'm not going to lie. It will be super crowded at the Tenjin Matsuri. But this festival is a major event that showcases summer in Osaka. You have to check this out! Let's go!
[Schedule] late June – July 25 (Thu)
Gal Mikoshi on July 23 (Tue)
Rikutogyo, Funatogyo, Fireworks for dedication on July 25 (Thu)
[Location] Osaka Temmangu, Okawa area
[Website] http://www.tenjinmatsuri.com/
Recommended Plans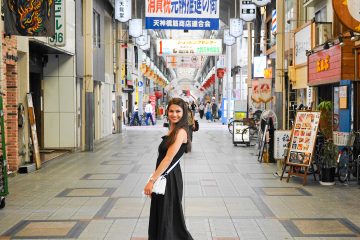 Namasute! I'm Manju from Nepal. I love good food and good buys! So I visited Osaka's gourmet and …
2023.05.19
Hi! I'm Andy. I'm from the U.S.A. I'm fascinated with the wonders of Japanese temples and …
2023.04.28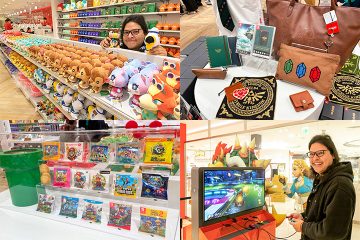 Hola! I'm Kuro from Mexico. I'm a student. Today, I'm visiting my new favorite store in Osaka, …
2023.04.14