SPECIAL
Now! Osaka
#TravelThruPhotos
Summer Traditions in Osaka 2023 –
Festivals, Fireworks, and Shaved Ice
2023.06.30

Written by: Osaka Metro NiNE(Osaka Metro NiNE)
Summer is here in Osaka!
I love summer. Summer is the season for festivals and other lively events in Japan. Osaka is no exception; its summer icons include Tanabata festivals, fireworks shows, and summer festivals where you can have fun while experiencing the traditions of Osaka and Japan.
We can enjoy the summer traditions of Osaka through pictures♪
Make A Wish at Tanabata Festival
The first event of the summer in Japan is Tanabata Festival, aka Star Festival, held each year on the seventh day of July. Based on Japanese folklore, Tanabata is a celebration of the once-a-year meeting of two lovers who are separated by the Milky Way.
Around the country, wishes are written on narrow strips of colorful paper (tanzaku) that're hung on bamboo. Kids love this festival.
Reiwa Osaka Legend of the Milky Way is a popular Tanabata event in Osaka.
Since 2009, on the seventh day of July, Okawa River near Temmbashi Station turns into a breathtaking Milky Way with Inori-boshi® ("prayer stars") LED lights illuminating the river in blue.
Find out more about the Milky Way in Osaka
An epic appearance of the Milky Way in Osaka!!A guide to a magical night on Tanabata, July 7.
https://metronine.osaka/en/article_tour/article-now01/
Another top Tanabata event in Osaka is Umeda Tanabata Festival at Osaka's iconic Umeda Sky Building.
Colorful Tanabata bamboo ornaments are delivered straight from Sendai Tanabata Festival, one of the Three Great Festivals of Tohoku (Northern Honshu.)
Streamers and other paper ornaments waving in the wind have a cooling effect, psychologically, in Japan's hot summer.
These bamboo ornaments were made with a wish for the reconstruction and revitalization of the areas affected by the Great East Japan Earthquake in 2011.
Umeda Tanabata Festival is being held until Tuesday, August 8. Get away from the busy city center, enjoy the bamboo ornaments, and make your wish at Umeda Sky Building!
Summer in Japan Means Fireworks!
Fireworks is simply essential in Japan during summer. Fireworks shows are held all over the country and it's a common sight during the obon holidays in August to see families and friends enjoying small fireoworks at parks and river banks.
Japanese fireworks festivals are amazing. Aerial fireworks are all handmade even today, and you can see the result of intricate craftsmanship and the detailed cacluation woven into the design of each fireworks when they explode beautifully into gorgeous chrysanthmum and peony flowers—or animals and even anime characters—in the summer night sky.
One of the best fireworks show in Osaka is at the Tenjin Matsuri Festival.
The history of this festival—one of the Three Great Festivals of Japan—goes back to 951 CE, two years after Osaka Tenmangu Shrine, aka Tenjin-san, was erected.
An entire month of festivals ends with Yomiya and Hommiya featuring various events including a procession of 100 boats called Funatogyo and over 5,000 fireworks at the Fireworks for Dedication.
This year, the Tenjin Festival will be completely revived for the first time in four years. Let's enjoy funatogyo and fireworks!
In addition to the Tenjin Matsuri Festival, Naniwa Yodogawa Fireworks Festival is another major fireworks show in Osaka.
You can experience the highlights of Osaka's summer with photos and a recording of the festival.
See Osaka's beautiful fireworks here
Osaka's Fireworks Shows: Flowers in the Summer Night Sky
https://metronine.osaka/en/article_tour/20200710-now-osaka-hanabi/
Can't Have Japanese Summer without Shaved Ice
You can't forget about sweets even in summer! Kakigori shaved ice is a summertime favorite in Japan.
Simple kakigori with strawberry or melon flavored syrup at festival stalls is a longtime tradition. In recent years, though, you can also get more refined kakigori with sophisticated flavors like matcha and tiramisu, with delicate toppings like fluffy espuma (foam)♡
Here's a kakigori with espuma at Garuru Ko-ri in Nakazakicho…
Ujikintoki Kakigori from Osaka Naniwaya not only looks great on Instagram but cools you down just by looking at it!
Nakazakicho is actually known as the battleground for kakigori shaved ice in Osaka. You can find many great kakigoshi shops there. I think these upcoming hot days call for a bowl of nice, cold shaved ice in Nakazakicho!
Read more about Kakigori summer treat here!
Too Hot and Humid? Kakigori Will Cool You Down
https://metronine.osaka/en/article_tour/20200717-kakigori/
Spots Introduced
[Access] About 11 mins walk from Exit 5 at Umeda Station.
About 15 mins walk from Exit 3 at Nishi-Umeda Station.
[Hours] 9:30-22:30 (Last entry 22:00)
[Closed] Open daily

[Access] About 3 mins walk from Exit 1 at Nakazakicho Station.
[Hours] Wed, Fri, Sat, Sun, Holidays: 1:00pm-5:00pm
Tuesday and Thursday: 2:00pm-7:00pm
(Hours change depending on season)
[Closed] Open Everyday (Hours change depending on season)

[Access] About 1 mins walk from Exit 1 at Nakazakicho Station.
[Hours] Weekdays: 12:00pm-9:00pm
Saturday: 11:00am-8:00pm
Sundays and public holidays: 11:00am-6:00pm
[Closed] Monday, Thursday

Recommended Plans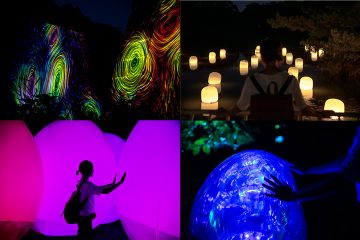 Hello! My name is fuji. I am a writer. Have you been to a botanical garden that is also an art …
2023.09.01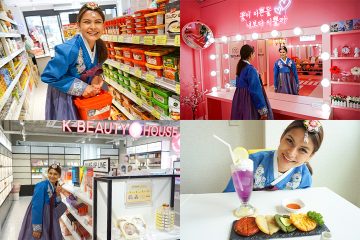 Namaste! I'm Manju from Nepal. I love gourmet food and shopping! I love Osaka's Korea Town in …
2023.08.10
你好! I'm Huang from Taiwan. I've been a Pokémon fan since the time of Game Boys. After years …
2023.07.21