Too Hot and Humid?
Kakigori Will Cool You Down
2020.07.17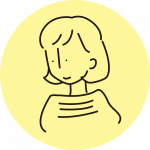 Written by: キタちゃん(Kita chan)
● A Summer Treat Dating Back 1,300 Years
Kakigori, a bowl of shaved ice served with sweet syrup and other toppings, is a summertime favorite and a staple at summer festivals in Japan. In the famous Makura no Sōshi—Japan's oldest collection of essays (aka the Pillow Book in English translation) written about 1,300 years ago during the Heian Era—it is noted that nobles back then ate ice with something sweet poured over it. I imagine ice was a real luxury at a time when there was no refrigeration. In recent years, a kakigori boom has pushed it to a whole new level, introducing exceptional, sophisticated kakigori one after another.
You can't take kakigori home because it'd melt, and the transience of it—how the fluffy ice just disappears in your mouth—is captivating.
It may only be ice, but ice is crucial in kakigori. The quality of ice varies depending on the water used and how it was frozen. The way the ice is shaved can drastically change the texture of kakigori. Some shops make their own syrup from scratch using fresh fruits, and the perfect balance between the flavors of various ingredients makes a difference. Kakigori goes deep.
Shall we try this delicacy in Nakazakicho Station and enjoy original flavors?
● Kakigori at A Taiyaki Shop
I noticed the sweet scent at Osaka Naniwaya right away. It was the aroma of taiyaki, a fish shaped cake with sweet azuki bean filling. Osaka Naniwaya is a taiyaki shop, but its kakigori is super popular in summer. Opened in 2012, this rather new shop has a retro look that fits naturally into the acquaint old neighborhood of Nakazaki-cho. They even offer tatami (straw mat) seating where you take your shoes off.
While their menu lists traditional flavors such as Ujikintoki (green tea syrup, sweet azuki bean paste, and condensed milk,) Mizore (simple white syrup,) Uji (green tea,) and Kuromitsu (dark sugar syrup,) it also includes kakigori topped with an abundance of seasonal fruits such as peaches, strawberries, and even biwa (loquat.) Adding homemade sweet azuki bean paste to the topping makes it even more tasty and is highly recommended. These kakigori all come in large and small so you can choose what's perfect for you.
● Garuru Ko-ri, Open Year-Round
Opened in 2016, Garuru Ko-ri was the first kakigori specialty shop in Osaka. They are open even in winter and is a place remarked by "Kakigorers," kakigori connoisseurs who indulge in kakigori through all seasons and share information about it on social media. The fresh snow-like shaved ice here does not harden even when it melts, and it's topped with fluffy espuma (foam). A bowl of kakigori is almost overwhelmingly big, but it's still easy to finish. A wide range of flavors including pistachio, purple yam, and tiramisu are available. Don't forget to look for their seasonal menus, too, when you visit. While Garuru Ko-ri is located in the same shotengai shopping street as Osaka Naniwaya, this place offers its own atmosphere; it's more like a stylish café overlooking a park.
● How to Eat Kakigori Right
Kakigori is not the easiest to eat. It melts if you chat a little too long with your friend. It's a large mound of ice served in—although sometime "on" seems to be more accurate—a bowl; It's so big that it's hard to contain. So how do you eat kakigori, you ask? It's actually simple—eat from the top! Starting from the top is smart because the mountain of ice can easily collapse if you try to stick a spoon from the side of it. Work your way down slowly and in small spoonful's. When you manage to make a hole on top, sort of like a volcano, you can break the rim of the mouth into the opening; this will allow you to mix the flavors nicely and eat mess-free.
Osaka has many types of kakigori and kakigori shops. Refresh yourself with kakigori on those extremely hot days during Osaka's mid-summer. It'd feel two to three degrees (Celcius) cooler!
Spots Introduced
[Access] About 1 mins walk from Exit 1 at Nakazakicho Station.
[Hours] 11:00am - 9:00pm
[Closed] Mondays

[Access] About 3 mins walk from Exit 1 at Nakazakicho Station.
[Hours] 12:00pm - 6:00pm (Hours change depending on season)
[Closed] Open Everyday

Recommended Plans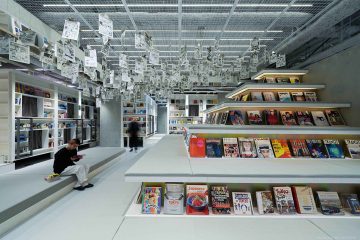 Offering a collection of about 4,000 books covering a wide range of genre, Book and Bed is, as …
2023.03.24
Do you like to pack your days when you travel? Start the day at that breakfast place you read …
2022.12.09
안녕하세요 (Annyeonghaseyo)! I'm Bask Sang Hun from South Korea. Fascination that …
2022.09.09