SPECIAL
Osaka Travel Photos
【Dotonbori】The Most Popular Spot in Osaka
2019.07.03
It's early summer in Dotonbori! As being the entertainment district of Minami (area around Namba/Shinsaibashi), Dotonbori is always bustling with many travelers. Flashy and exciting signage like the neon Glico Man and Kani Douraku captures visitor's imagination, while gourmet food as well as fashion can be enjoyed in this part of town filled with energy.
We headed down to Dotonbori and interviewed visitors currently travelling Osaka! Here are the best fashion and smiles from travelers!
01
Wooner and Slina are sisters visiting Osaka from China with their family.
Wooner's cool smile matches perfectly with her blue Chinese dress, while Selina's large flower earrings and Hello Kitty neckless are striking.
We like shopping in Osaka! You can find cool designs for everything, like cosmetics and fashion masks. We're going to do more shopping! We love Osaka!
DATA
China
Family Travel/Trips
Favorite Hello Kitty necklace
02
We encountered a French couple buying gyoza (pot stickers) from a yatai food stand!
Akane, who lives in Tokyo, and Flo who is visiting Japan for the first time are touring around Kansai together.
Flo is carrying a backpack, a staple for a traveler. His black framed glasses show off his gen-tle eyes looking over Akane, who is half French and half Japanese. With a pony tail, a white shirt and a pair of shorts, Akane's fashion is refreshing.
I love that Osaka is more bustling than Tokyo. You can hear many different sounds!
03
Lorelei traveling from Romania caught our eyes despite the many travelers filling the street. From the anklet to layered bracelets and a bright green shirt dress, her fashion is unique and her life demeanor just so cool!
I'm here to enjoy the Japanese culture. Osaka is a city full of stimuli.
DATA
Romania
Vacationing with Friends
Happy with takoyaki, right off the grill!
04
We found Theo and Essie, casually strolling and chattering away. They were both dressed in simple denim shorts, navy blue shirts, and sneakers. This graduation trip is their first visit to Japan, and they said some things they see, such as signage, are otherworldly.
We love food made of flour. This takoyaki is delicious! Very satisfying.
DATA
France
Graduation Trip
05
For the three college students who are at the age when they can enjoy just about anything, Osaka is even more fun. Each has her own version of simple and casual style that best shows off her cuteness. Sneakers and sporty sandals are definitely part of this fashion.
We love the crowds! We're going to eat okonomiyaki now, then onto shopping!
Tinte, Yukke, Mana posing as the Glico Man
06
Our last fashion snap is of a family with a refined fashion taste. Bap and her husband, Kenbin, and their 4-year-old son are all wearing black and yellow as the base, which is accented with sharp red. How exquisite! This is their second family trip to Osaka.
Dotonbori is always simulating! We've wanted to explore more thoroughly and we're happy to be here again.
DATA
Singapore
Family Trip
Post-Interview Notes
We had great responses from visitors from around the world with these Osaka Metro NiNE's pop up interviews on the street!
It was great to see firsthand how everyone was enjoying Osaka in their own way.
Hope everyone is taking home tons of good memories and souvenirs!
[Access]
About 3 mins walk from Exit 14 at Namba Station.
About 7 mins walk from Exit 2 at Nippombashi Station, about 8 mins walk from Exit 4-B at Shinsaibashi Station.
[Address] Dotonbori, Chuo-Ku, Osaka
Recommended Plans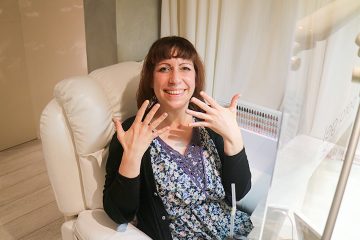 Nail art is truly a creative artwork in Japan. Stunning yet delicate designs and …
2023.09.22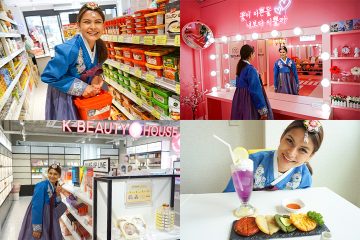 Namaste! I'm Manju from Nepal. I love gourmet food and shopping! I love Osaka's Korea Town in …
2023.08.10
Osaka is the No. 2 city in Japan, second only to the capital Tokyo. Umeda, located …
2019.12.20