SPECIAL
Osaka Travel Photos
Umeda: The Busiest Shopping District
in Western Japan
2019.12.20
Osaka is the No. 2 city in Japan, second only to the capital Tokyo. Umeda, located in the Kita area of Osaka, is a hub for many railway companies as well as a bunch of department stores and shopping malls. With easy access to the city, shinkansen, and airports, Umeda naturally is bustling with people and travelers coming and going in all directions of life.

We walked around Umeda and interviewed travelers we encountered. Many were just passing through and cheerfully responded to our pop-up interviews. Here're the stories of travelers in Umeda!
01
Their bright green jackets stood out in the busy underground mall. Jone combined his green fleece with a large hat and sunglasses. His impressive beard projected the austere coolness hardly found among the Japanese. Leaning into him was Margoford, whose bordered shirt and refreshing eyeglasses neutralized Jone's somewhat boisterous elegance. We could see how close this couple was.
We're here on a holiday. We loved the Osaka Castle. We tried squid and octopus at Kuromon Market—so fresh and tasty! We're looking forward to shopping for souvenirs.
DATA
Australia
Couple Travel
02
Fionna is enjoying her visit with a friend who lives in Osaka as her guide.
Her hat and the scarf hidden under the pea coat were hand-knitted with blue yarn, perfect for Fionna whose kind personality came out as we spoke. The "Kansai knitters" eco bag she was carrying alongside a bright red bag is her favorite.
I just went shopping at Grand Front Osaka and am now going to have a late lunch with my friend. Everything I've eaten in Osaka is so good. I can't wait to eat!
DATA
Australia
Solo travel, visiting friends in Osaka
03
Fede and Joel were walking with a brisk stride, as if they were exercising.
The couple's fashion was athletic and light—complete with sneakers on their feet—a style perfect for moving around a city full of places to visit and see and lots of food to try!
We visited Osaka Castle twice, once during the day and once at night! We just love the ambience. But what we found most interesting this time was Osaka Museum of Housing and Living!
DATA
Argentina
Second time in Osaka
04
We approached a couple who looked lost and offered help. Their matching outfits—Filip's thick red flannel shirt and Natalie's large red checked scarf—were so cute, I was a little jealous! This long-distance couple from the U.S. told us their travel plans with Osaka as their base as they looked at each other.
We both like fashion and anime figurines. Osaka is a perfect place to shop for them! We're now headed to Nijigen no Mori (an anime theme park; literally "2D Forest") in Awajishima for a day trip!
DATA
Orlando & Texas, U.S. A.
Couple
05
He was wearing a short sleeve shirt despite the cold. She was wearing a turtleneck sweater. Opposites attract?! Wearing cross body bags from their favorite brands, SAJ and NAN, we could see they both preferred a casual style.
Osaka is about gourmet food! We had takoyaki and okonomiyaki in Namba and loved it. We want to try kushikatsu next!
A pink Hello Kitty headband matched her red hair. Her backpack and wallet were all Hello Kitty, too!
06
Saskia was dressed all in her favorite color, pink. Sebastian with a unique hair style looked over her warmly. They'd been traveling around all over Japan and it was their third day in Osaka! They told us in Japanese they spent their last day in Osaka shopping for their favorite character goods.
So happy we were able to buy a lot of Hello Kitty and Pikachu goods! We went to Tokyo, Fukuoka, Takamatsu and Kyoto before coming to Osaka. We enjoyed shopping here.
07
Lastly, we talked to a group of four classmates who were in town as part of a study tour, all carrying a large backpack on their back. Each had her own style, but the common theme was casual—perfect for students—fashion. They were on their way to America mura, literally "American Village", a center of youth culture in Osaka. We loved their cheerful smiles!
We're gonna go to Shinsaibashi and Ame-mura (America mura) and eat takoyaki! Is tapioca really worth a long wait??
Spots Introduced
[Access] About 4 mins walk from Exit 3A at Umeda Station.
About 7 mins walk from Exit 3 at Nishi-Umeda Station, about 1 mins walk from Exit 10 at Higashi-Umeda Station.

[Access] A short walk from Exit 3A at Umeda Station.
About 5 mins walk from Exit 1 at Higashi-Umeda Station, about 5 mins walk from Exit 3 at Nishi-Umeda Station.

Recommended Plans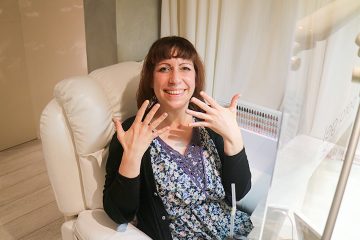 Nail art is truly a creative artwork in Japan. Stunning yet delicate designs and …
2023.09.22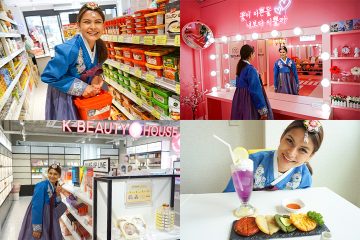 Namaste! I'm Manju from Nepal. I love gourmet food and shopping! I love Osaka's Korea Town in …
2023.08.10
I usually keep my fashion simple but, sometimes, I go all out. Right now, Lolita fashion is …
2019.10.01