My Favorite Fashion☆
Strolling in Osaka Dressed in Lolita
2019.10.01

Written by: 椋木(Kuraki)
● Popular in China: Lolita Fashion
I usually keep my fashion simple but, sometimes, I go all out.
Right now, Lolita fashion is really popular in China where I come from.
You may think of Vladmir Nabokov's novel or Stanley Kubrick's film adaptation of the novel when you hear the word "lolita" but, in Japan, Lolita refers to a fashion subculture that is influenced by Rococo and Victorian designs and characterized by cuteness and femininity.
On one beautiful sunny day, my friend Neko-chan, who shares my enthusiasm for Lolita fashion, and I went out in Osaka, Lolita style.
Lolita Shops in America-Mura
America-Mura (American Village) is a center of youth fashion in Osaka. Among the many clothing stores are those specializing in Lolita fashion.
We went to one such store, BABY, THE STARS SHINE BRIGHT, the brand that has been featured in several movies. We even got to try on their newest designs!
I like that each piece of clothing at this store has a story. Wearing their clothes makes you feel like you are the heroine of that story. And it's fun to try on clothes with friends too—you can comment on each other's style and talk about how we can make it our own. Neko-chan and I have interests in different types of Lolita, so I enjoyed simply looking at her choices, too!
We even got to try on their new line of designs; it seemed as if they knew what we liked! I can't wait to see what's coming out next☆
● The Refreshingly Green Osaka Castle Park
Afterwards, we headed to the Osaka Castle Park, where JO-TERRACE OSAKA opened two years ago. I've been wanting to check it out. I hear more shops are popping up around there, with the latest addition being the "ramen alley" where many ramen shops line up.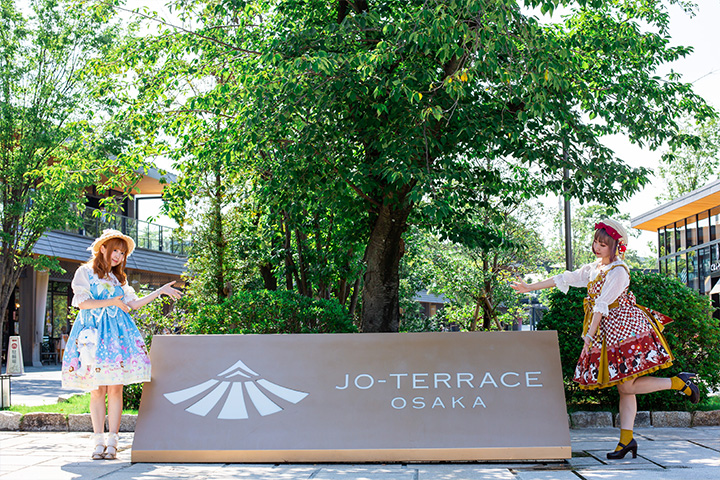 We stopped in at an Italian restaurant「NATURA」and enjoyed sharing many dishes including their popular "pie-zza" that uses pie crust as pizza crust!
The park was so green, it was refreshing to just take a walk. These large parks in the middle of the city is another reason I like Osaka.
● Retro Streetscape in Nakazaki-cho
We went farther with our one-day pass to Nakazaki-cho, a popular spot in Osaka with its retro streetscape. You can find many cafés and hideouts here, and it's perfect for visiting in Lolita fashion☆
We took a break at an Southeast Asian café 「Café Malacca」 and enjoyed Ais Kacang (shaved ice) and a blueberry pie. It was interesting that their shaved ice was topped with star anise, a spice commonly used in China! These homemade sweets weren't too sweet and were delicious♪
It was a day of strolling and photo shoots in Lolita fashion. We enjoyed the beautiful day and are very happy we have lots of nice pictures!
Spots Introduced
[Access] About 5 mins walk from Exit 5 at Yotsubashi Station
About 7 mins walk from Exit 7 at Shinsaibashi Station, about 7 mins walk from Exit 25 at Namba Station.
[Hours] 11:00-20:00

[Access] About 6 mins walk from Exit 1 at Osaka Business Park Station.
About 9 mins walk from Exit 3-A at Morinomiya Station.

[Access] About 4 mins walk from Exit 1 at Nakazakicho Station.
[Hours] 0:00-17:30, 20:00-24:00

Recommended Plans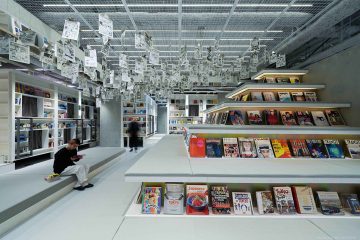 Offering a collection of about 4,000 books covering a wide range of genre, Book and Bed is, as …
2023.03.24
Do you like to pack your days when you travel? Start the day at that breakfast place you read …
2022.12.09
안녕하세요 (Annyeonghaseyo)! I'm Bask Sang Hun from South Korea. Fascination that …
2022.09.09
Yotsubashi
Shinsaibashi
Osaka Business Park
Tanimachi 6-chome
Tanimachi 6-chome
Nakazakicho