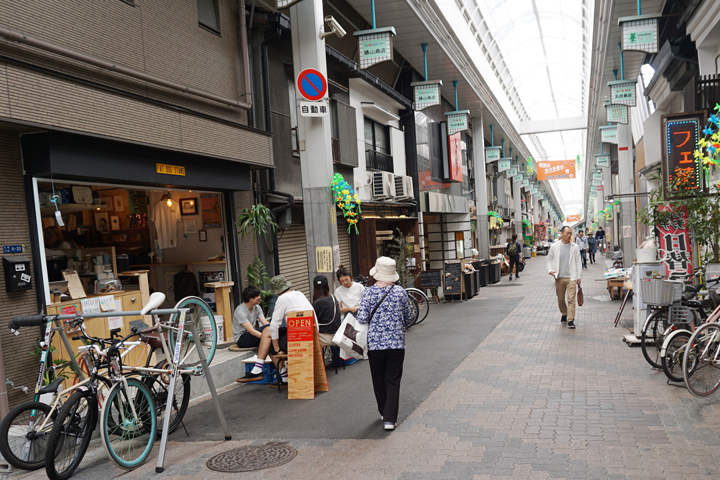 Retro Exploring In Karahori Shopping Street
2019.05.27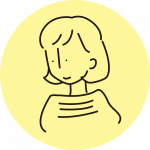 Written by: キタちゃん(Kita chan)
● Between Matsuyamachi & Tanimachi 6-chome
800 meters of shops, cafes, and unique buildings dot the area around and along Karahori Shopping Street. Only 1 station away from the hustle and bustle of Shinsaibashi, this part of Osaka features row houses and architecture dating back 100+ years. Newly refurbished, many of the buildings now house chic cafes, and trendy shops. We took a walk through the neighborhood to see what we could find…
First stop, Kamisho Zakka Emoji, a shop specializing in washi (Japanese paper). Beautiful wood interior lays a gorgeous background for all the different colored papers made from natural fibers. Their tasteful selection of stationery and the customizable made-to-order notebooks were our favorites!
Next, we moved on to Konbu Doi, a konbu (kelp) specialty shop. The base for that famous umami flavor in Japanese cuisine, dashi broth is frequently made with from kelp. Thus the need for a shop dedicated specifically to this magical seaweed. For those who need a shortcut in the kitchen, they stock ready-made soup broth. Plus, they surprised us with a supply of kelp tea and kelp-flavored candy… Wow!
Finally, we popped into a local favorite, Kyu Yamutei, for lunch. The aroma of spices wafting through the retro style restaurant welcomes visitors as soon as they step inside. It's sure to get your appetite revving! Curry flavors change daily and are always exciting to try. We're already ready to come back for more as soon as we leave the restaurant.
A perfect mix of nostalgia and modern trends… Karahori is a fun neighborhood where you can get a taste of the old and the new all in the same place.
Recommended Plans
สวัสดี! I'm Nulek. I'm from Thailand. Osaka is a city of culture. It's home to numerous …
2022.07.01
In February, Osaka welcomed the long-awaited Nakanoshima Museum of Art, Osaka to its vibrant art …
2022.04.22
Spring is here! Here in Japan, spring is when Sakura trees bloom and everyone gets out and enjoys …
2022.03.25