Hashigo-zake: Bar Hopping in Tenma
One of the Best Bar Districts in Osaka
2019.11.29

Written by: 조 세희(CHO SEHEE)
● Friendly Osakans
Hashigo-zake, literally meaning "drink ladder," is the Japanese equivalent of bar hopping where you go from one bar to another and enjoy drinking. I went out to Tenma, one of the best bar districts in Osaka, to experience my first hashigo-zake with a friend!
After getting off the metro at Ogimachi Station on the Sakaisuji Line, we crossed Tenjimbashi-suji shotengai, the longest shopping street in Japan, and arrived at Maeda Sake-ten. "Come on in! Have some sake!" said the master who was chatting with smiling regulars.
Above our heads was a handwritten sign that read: "Life is short. If you're gonna drink, drink good sake." "Isn't that profound," said the master with a big smile across his face. With some snacks on the table, it felt as if we were drinking at home. Everyone was having a great time, including a happy regular who told me "I know South Korea! I love Korean dramas." The master loves to talk—"You look strong. Drink more!"—and I felt comfortable with him right away. And, before I knew it, we were hugging each other! This can only happen in a bar like this in a city like Osaka.
Are all Osakans this friendly??
● Good Food Makes You Want To Drink More!
Our next stop was Shintamon Shuzo. Shintamon Shuzo is a very popular tachinomi—standing only bar—but we got lucky and were able to get in right away.
A toast with beer as a start made me realize I only had sake at the last place.
Han-chan from Malaysia cooks great food that's very popular among customers. I ordered Malay curry and Roti. They were soooooo good! Both were great with beer, and we ordered the second round of beers pretty quickly. Thai fried rice was excellent too—we had to order twice!
In addition to multicultural food, they offer common Japanese menu items such as shiokara (salty fermented squid), oden (Japanese winter hot pot dish), and jako-ten (fried fish cake). With such variety, you can have a theme for your food on each visit you make to this place.
I'll be back, Han-chan!
● A Quick Stop at the Lantern Street
On our way to our third location, we strolled around Tenma and found a sea of chochin lanterns! This must be the famous "chochin-dori (lantern street)"! I had heard of this place but had never been. We took a picture to commemorate this discovery.
● Night Cap at a Chill Spot
We capped the night at Kondo Tropical Fish located in Tengo shotengai shopping street. An aquarium maintenance services company by day, Kondo Tropical Fish is a bar at night where, as the name indicates, you can enjoy a variety of tropical fish as you sip your drink.
Sparkly aquariums with colorful fish including jelly fish create a nice ambience at this chill spot, complete with a quiet bartender, Mr. Kondo. I ordered China Blue, a cocktail I thought might be fitting for this space. The blue drink was pretty—a perfect choice, indeed.
Kondo Tropical Fish is a great spot for couples, but another set of customers that frequents this place is those who have questions about tropical fish. Mr. Kondo, while a little timid, is happy to share his vast knowledge and experience about raising tropical fish over the counter.
This was my first hashigo-zake ever. I loved seeing various places and meeting different people. It was so much fun, I think my second hashigo-zake will happen very, very soon!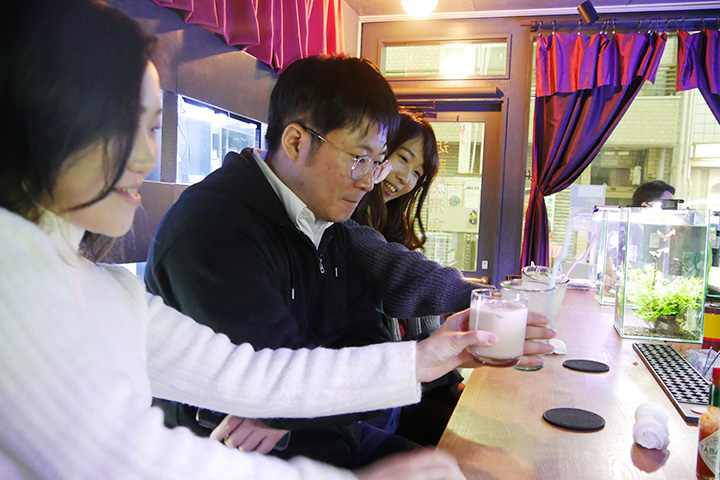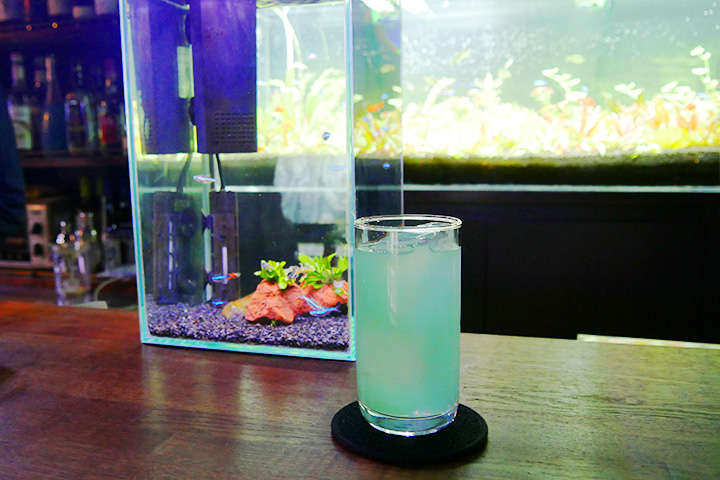 Spots Introduced
[Access] About 4 minute walk from Exit 1 at Ogimachi Station
About 6 minute walk from Exit 12 at Tenjimbashisuji 6-chome Station
[Hours] 1:00pm~11:00pm
[Closed] Sundays

[Access] About 5 mins walk from Exit 12 at Tenjimbashisuji 6-chome Station
About 7 mins walk from Exit 1 at Ogimachi Station

[Access] About 3 minute walk from Exit 1 at Nakazakicho Station,
About 4 minute walk from Exit 13 at Tenjimbashisuji 6-chome Station,
About 7 minute walk from Exit 2-B at Ogimachi Station
[Hours] 6:00pm~midnight(Opens at 4pm on Sat/Sun/Holidays)
[Closed] Tuesdays

Recommended Plans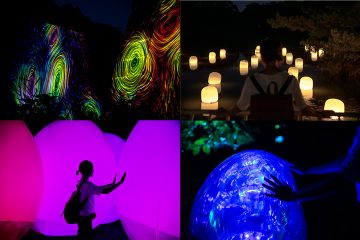 Hello! My name is fuji. I am a writer. Have you been to a botanical garden that is also an art …
2023.09.01
Osaka's nightlife is full of excitement and many enjoy dining at one of many restaurants …
2023.08.18
Hi! I'm Bryan. I was born in New York and grew up in Denver. I've been living in Japan for 15 …
2023.08.04