A Guide to Enjoying the Night Life in Minami
2020.02.14

Written by: Hakeem(Hakeem)
● Our First Oden at the Best(?!) Oden Shop
It was already dark at 7pm, but the night was young for Ana and me. We started our night at Oden Bar Takehiro where the counter was filled with happy regulars. It was a nice, casual place. Already enjoying the atmosphere, we had a toast with beer to start the night.
Oden is a Japanese winter hot pot dish typically made with a variety of fishcakes, beef tendon, konnyaku yam cake, hard boiled eggs and vegetables. Here at Takehiro, they take this simple dish a little further and serve interesting oden like their popular "foie gras daikon." With a thick, creamy sauce, it was excellent. Ana took her time savoring the flavor. Although it's an oden place, Takehiro gets the western flavors right in its versatile menu. There aren't too many places, if any, where Daikon meets foie gras!
Being from Ohio (me) and Arizona (Ana) in the U.S.A., we never had daikon radish before coming to Japan, but we love it. We also enjoyed stuffed cabbage, beef tendon, and konnyaku yam cake from their oden menu.
A nice selection of sake caught our eyes and we tried Meikyo Shisui (明鏡止水) from Nagano that Taka, a Takehiro staff, chose for us. (All staff there were very friendly!) Meikyo Shisui literally means clear mirror and still water, signifying a clear and peaceful state of mind. The flavor was sharp, yet it was easy to drink. Another sake I saw had an interesting name, "taxi driver." I wonder what it tastes like.
We tried a bunch of delicacies with our sake. We got to try Spanish style garlic cod milt that's hard to find outside of Japan, and the flame-seared roast duck from Wakayama was surprisingly a perfect companion for sake.
● Feel at Home at Our Favorite Bar in Minami
We took the Sennichimae Line from Tanimachi 9-chome to Namba. We love the atmosphere of Minami. Walking around, we always find a new place we want to try. This time, though, we went to our longtime favorite, Balabushka.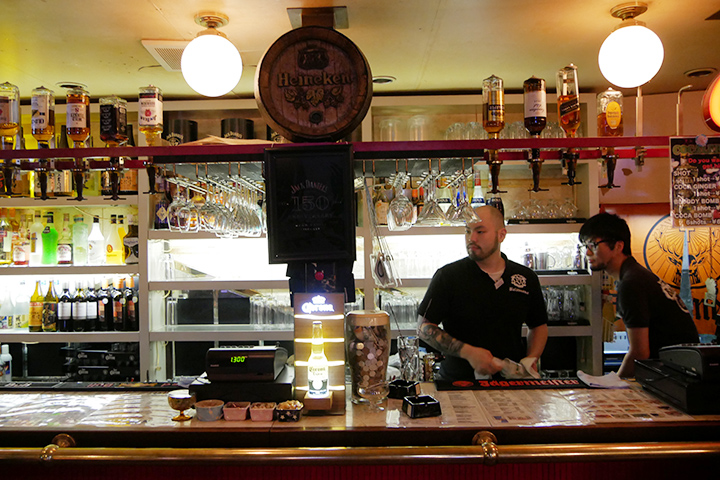 With about half of the clientele from abroad, we easily feel at home at Balabushka. For the Japanese, on the other hand, this place is popular for its "foreign" ambience. It's a perfect spot to take a break for international travelers who are in Osaka for the first time.
Just like at a pub, you order and pay at the bar. (This is not a regular practice in Japan.) As long as you're standing, you can keep drinking. Ana ordered a mojito, a slow start for someone who loves tequila. We found a nice table to relax, played games, drank more, and played more.
Another reason this place is great is its price point. Draft beer costs 500 yen, and many kinds of bourbons are priced at 500 to 800 yen. And if you're hungry, you can munch on a basket of fries for only 500 yen. Needless to say, we enjoyed ourselves thoroughly.
It's hard to find steel tip darts even in Minami according to a staff here, but at Balabushka, you can not only play steel tip darts but also shoot pool, play a vintage soccer game, and have fun with the slot machines. We played so much and lost track of time!
● An Alternative to Ramen to End the Night
Don't get me wrong. I love ramen. But it's heavy on my stomach. Luckily for me, a friend who knows ins and outs of Minami told me about kasu-udon at Kasuya Hozenji.
It's a tiny place with just a countertop but has an English menu. We of course ordered a beer first—it's a small bottle, perfect for while I wait for my udon. At this point, I couldn't even remember how many times we'd raised our glass but…cheers!
I like regular udon noodles but had to try kasu-udon, a local specialty of Osaka area rich in beef flavor, that's known in Kansai to make your night complete. I added shrimp tempura on mine to make it even better.
The staff behind the counter was low key and rather quiet the whole time we were there but surprised us with a friendly "don't forget your coats!" in English as we left. I liked the place—it's smart, it's excellent. Open until 1:30am, it's located only a short 10-minute walk from Balabushka. We might frequent this place in the future.
The clock hit 0am exactly as we walked out of Kasuya Hozenji. We enjoyed our stroll towards Namba Station. Our hotel is in Umeda, but we had time until the last train at 00:10am.
*This information is current as of February 14, 2020. Please understand that some details may have changed.
Spots Introduced
[Access] About 3 mins walk from Exit 5 at Tanimachi 9-chome Station.
[Hours] 5pm – 11pm
[Closed] Open all year round

[Access] About 5 mins walk from Exit 8 at Shinsaibashi Station.
[Hours] 6pm – 3am (until 5pm on Fridays, Saturdays, and the day before holidays)
[Closed] Open all year round

[Access] About 3 mins walk from Exit 14 at Namba Station.
[Hours] 11:00 – Last order at 1:30am (Last order at 2:30am on Fridays, Saturdays, and the day before holidays)
[Closed] Open all year round

Recommended Plans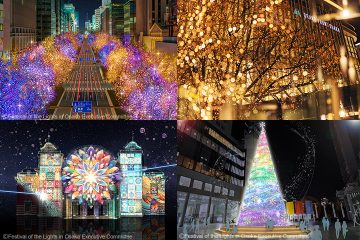 Every year at this time, dazzling winter illuminations begin to appear around the City of …
2023.11.10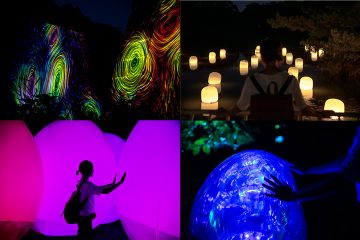 Hello! My name is fuji. I am a writer. Have you been to a botanical garden that is also an art …
2023.09.01
Osaka's nightlife is full of excitement and many enjoy dining at one of many restaurants …
2023.08.18
Tanimachi 9-chome
Namba
Namba