Japan's First Cat Café in Nakazaki-cho☆
A Therapeutic Experience with Kitties
2019.10.18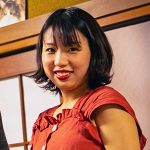 Written by: イイさん(Ii san)
● The First Cat Café in Japan
We love animals. Among the many cat cafés that exist, I'd always wanted to visit Nekonojikan (means cat time), Japan's first cat café that opened in Osaka in 2004. I headed to Nakazaki-cho with Cedric who also loves cats and found Nekonojikan in a shotengai shopping street, only a few minutes away from the station!
We got there a little before 11am when the café opens and saw some customers already waiting in front. It's always nice to get a confirmation the place you're visiting is popular. We washed our hands upon entry and stepped right in!!



With our shoes off, the Japanese room with tatami provides for a nice relaxing atmosphere.
And there they were—several kitties came to welcome us! We were super excited at the mere sight of them!
The Japanese Tatami Room and the Café Room

Surrounded by many cats, Cedric didn't know what to do at first, but soon he felt comfortable with the furry friends and…before I knew it, he even laid down on tatami!
Maybe that's taking it a little too far, Cedric?! But I get it, I do. It's this place…it's just so relaxing!
Kitties around us didn't mind us at all and found their favorite spots to take a nap.




I noticed all cats here have beautiful fur. I never got tired of petting and feeling the shiny fur♪
You can feel all cats are well trained and cared for—they are clean and well-behaved.




The other room was a café style room. We almost forgot that each visit includes one free drink!
Watching the kitties drink water made us thirsty!


Toys and Snacks for Cats Provided
Just watching the cats makes you happy, and the slow-moving air lets you loosen up completely.
It's certainly fun enough to just pet and play with your favorite cats, but you can bring it up a notch and also use the cat toys provided by the café, too. We didn't use any toys during our visit, but I'm sure the kitties would love it! The café also provides snacks that customers can give to the cats.


Visit During the "Free Time"
Cat Cafés, just like Nekonojikan, usually have hourly rates, but some also offer "free time" where you can interact with cats at no charge.
At Nakonojikan, their free hour is between 6pm and 9pm on all days except Saturdays. It's a perfect time to visit and play with the cats because you don't need to worry about time or cost.
Otherwise, the fee is 1,100 yen per hour during the week and 1,200 yen per hour on Saturdays, Sundays, and holidays.

Cat Cafés are great place for ultimate therapeutic experience, a must-go spot for animal lovers! I'm sure a visit to a cat café would make a memorable scene in your trip.


Spots Introduced
[Access] About 3 mins walk from Nakazakicho Station (Exit 1)
About 4 mins walk from Tenjimbashisuji 6-chome Station (Exit 13)
[Hours] Mon, Wed, Thu 11am-6pm
Fri & Sat 11am-8pm
Sun & Holidays 11am-7pm
※Hours may change. Call ahead to confirm.
[Closed] Tuesday

Recommended Plans
Hello! I'm Nasu from South Korea. I love Japan and have studied the Japanese language …
2023.11.17
Vegetables are almost always part of a Japanese dish, but the truth is it's not easy to find …
2023.10.06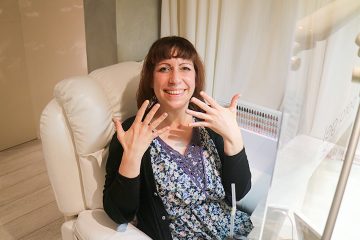 Nail art is truly a creative artwork in Japan. Stunning yet delicate designs and …
2023.09.22