Spice Curry is Hot!
Find the Best Curry in Osaka
2020.08.14

Written by: 윤(YOUN)
● Highly Praised Gourmet Curry in Osaka
I came to Osaka because I love Japan, but I'm so happy I chose to live in a city where whatever you eat is good♪ Even Korean food here is as good as the food back home (I'm from Korea.) I like flavors that has depth, ones that I can savor thoroughly☆ Takoyaki, okonomiyaki, and kushikatsu are the staples of Osakan cuisine, but spice curry is the new star of Osaka's food scene. Spice curry is a Japanese curry made with spices instead of roux, born in Osaka. Curry looks pretty simple typically, but spice curry is colorful, and each curry shop offers its own originality and flavor.
● The Multinational Khaos Spice Diner
As you walk towards Khaos Spice Diner located near Yotsubashi Line's Yotsubashi Station, you couldn't help but notice the aroma of various spices that stimulates your appetite.
Light music plays in the background inside, and the resort-like décor takes you right into another world. I'd always expected curry would be either Indian or continental, but this place has a multinational atmosphere that doesn't belong to either.
● Bright & Colorful
Khaos keema curry is a staple on their curry menu, and two other curries change weekly. You can choose how many of these three curries you want (you can go for single, double, or all three!), the amount and type of rice, and the toppings.
I chose to have all three curries on "blended" rice (plain and turmeric rice) and selected gai yang (Thai-style grilled sweet and spicy chicken) and cilantro for the topping. It sounded like it was going to be too much food, but the pictures of colorful curries that completely quash the image of a plain white rice with brown curry roux got me all pumped up.
● A Perfect Balance of Spices
On the day I visited, the weekly curry menu—that gets renewed every Thursday—included butter chicken and ginger pork. Both had a robust flavor with its own zest. They were good individually, and they were good together. I was impressed with the depth of the flavor that changed with every bite; at the same time, I wrestled with the spiciness that kept creeping up in my mouth.
Gai yang's solid flavor almost took the dish to another level. The tartness of the (pickled?) vegetables on the side gave just the right amount of kick to the dish. I was enthralled with all the different flavors in my mouth and finished my plate in no time.
Although I felt the heat of the spices while I ate, the curry had a clean finish and was not heavy on the stomach at all☆ I'm sure it would make a great lunch or dinner for curry lovers.
Khaos Spice Diner has two locations in Osaka, including the one I visited near America-mura (American Village) and another in Fukushima.
● Osaka Metro's Spice Curry Tour
Currently, Osaka Metro is hosting a Spice Curry Tour. Of 37 participating shops, 30 offer "Osaka Metro Original Curry." You can also get special services and/or receive original collectible cards by bringing a leaflet found at Osaka Metro stations. Like Khaos Spice Diner, many participating shops are very popular and offer original menus. Go find your favorite spice curry on the tour! The tour is on through the end of September.
More details of the tour can be found here(Japanese version only)
https://osakametro-meguri.jp/2020/spicecurry/
Spots Introduced
[Access] A short walk from Exit 5 at Yotsubashi Station
[Hours] 11:30am - 9:00pm(Last Order at 8pm)
[Closed] Open daily

Recommended Plans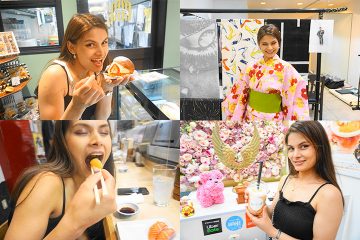 Namaste! I'm Manju. I'm from Nepal. We're walking Osaka's famous Tenjinbashisuji Shotengai …
2021.07.30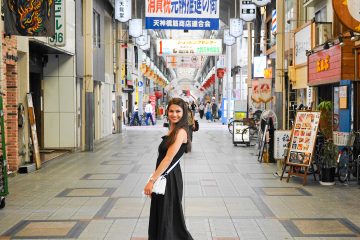 Namasute! I'm Manju from Nepal. I love good food and good buys! So I visited Osaka's gourmet and …
2021.07.21
Namaste! I'm Manju from Nepal. I love venturing out in Osaka; I've been exploring …
2020.10.16