A Day In Cosplay Heaven
2019.03.11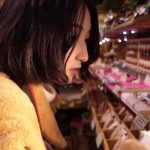 Written by: 戴安娜(Dianaaa)
● Nippombashi Street Festa
Nippombashi Street Festa (aka Nipponbashi Street Fair) is Japan's largest cosplay event, and we had a chance to see it!
Every year thousands of people flood the streets of Nipponbashi to get a glimpse of the cosplayers or to be a part of this pop-culture masquerade. In its 15th year, the event has grown so popular, attendance topped 200,000.
It starts with an opening ceremony and a number of highly-regarded cosplayers from overseas make an appearance. We are talking about high-quality costumes here… These people look like they stepped right off a page in a manga, or walked right out of an anime frame!
After the ceremony is when the parade fun starts. With 500 cosplayers officially registered for the procession and thousands more in full costume on the sidelines, there is plenty to see.

There were so many we can't hardly name them all, but we saw the Avengers, Detective Conan from Case Closed, One Piece characters and maids galore. Which reminds us, this neighborhood is a fun place to visit any day and definitely a hub of Osaka's otaku subculture.
And a lot to photograph! We were amazed by so many of the realistic costumes and the extremely polite manners of all the participants. People routinely asked before photographing anyone up close and cosplayers happily posed for the cameras.
● Nippombashi — a hub of Osaka's otaku subculture
Besides all the electronics stores and maid cafes, you can find a store specializing in UFO catchers, an amazing bonsai shop and so many more interesting and unique places.
Have fun exploring Den Den Town and the rest of the Nipponbashi neighborhood. We'll definitely be back soon.
Get there on the Osaka Metro!!!
Spots Introduced
[Access] A short walk from Exit 1-B at Ebisucho Station.
About 7 mins walk from Exit 5 at Nippombashi Station, about 9 mins walk from Exit 4 at Namba Station.

Recommended Plans
One of the highlights of Osaka is its people and their warm, friendly character. Over its …
2023.09.29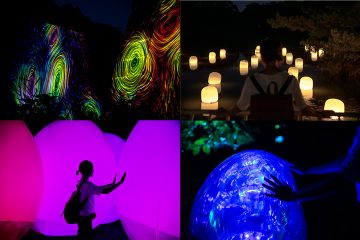 Hello! My name is fuji. I am a writer. Have you been to a botanical garden that is also an art …
2023.09.01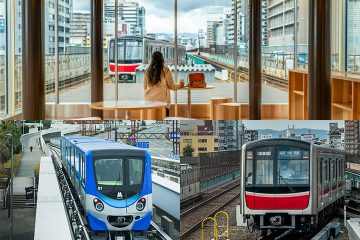 The colorful train cars of Osaka Metro attract railway enthusiasts and others to take …
2023.08.25