Look At That Lion!
Namba Yasaka Shrine
2019.06.17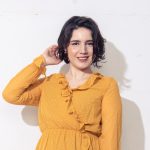 Written by: Ezgi Öncül Tanaka(Ezgi Oncul Tanaka)
● Namba, Daikokucho
Namba Yasaka Shrine has all the bells and whistles of your standard shinto shrine. Plus a giant hand-carved lion face! It's so incredibly realistic, we felt like it could be noshing its golden teeth behind us when we weren't looking.
The shrine itself has big stone torii gates at the entrances, trickling water from a bamboo spout to purify your hands, places to worship, and an adorable selection of omamori, lucky amulets. The backpack-shaped protective amulets would make good gifts for school-aged children and if you have sore feet from traveling you might be interested in the sandal-shaped foot-health amulets too. They even had Hello Kitty omamori in 4 different colors. How special! And there's nothing better than a koi fish-shaped love fortune! Especially since the word koi also means "love" in Japanese?

And on to our favorite souvenir from a shrine… The goshuin-techo! These books, dedicated to collecting handwritten calligraphy & stamps from shrines and/or temples, look a bit different depending on where you purchase yours. We couldn't resist Namba Yasaka Shrine's stylish book with a gold and green cover featuring that famous lion face. This special memento is like a passport showing the places you've been and a neat collection of Japanese characters written by monks and heads of shrines.
But we have to say, the most impressive part of this shrine is definitely the lion. Inspired by the shrine's popular lion-dance and a desire to surprise worshippers, when the main shrine was rebuilt in 1974 it took on this amazingly unique look. Towering over visitors at a height of 12 meters, the lion's eyes are particularly penetrating. We'd love to visit on a special night when it's open late and his eyes are lit up. (It only happens 3 times a year, during New Years, Setsubun, & the summer festival.) And supposedly there is a family of birds living in the nose. They weren't home when we visited, but we did see some cute birds, cats, & butterflies on the shrine grounds…

Look forward to the upcoming summer festival July 13 & 14, when you can see a real lion-dance performance onstage in the middle of the lion's mouth!
Spots Introduced
[Access] About 7 mins walk from Exit 32 at Namba Station.
About 7 mins walk from Exit 2 at Daikokucho Station.

Recommended Plans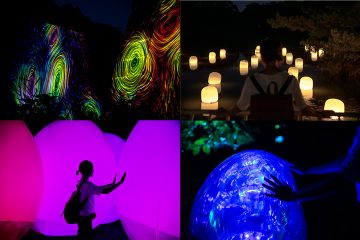 Hello! My name is fuji. I am a writer. Have you been to a botanical garden that is also an art …
2023.09.01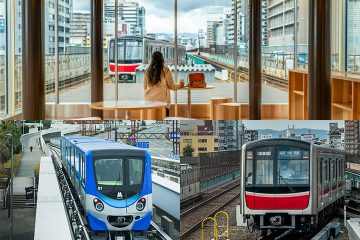 The colorful train cars of Osaka Metro attract railway enthusiasts and others to take …
2023.08.25
Osaka's nightlife is full of excitement and many enjoy dining at one of many restaurants …
2023.08.18