Great for Osaka Travel Planning!
Events Calendar, Updated Daily☆
2023.03.17

Written by: リナ(rina)
● A Useful Tool for Trip Planning
How are you planning your trip to Osaka?
How do you manage the massive amount of information?
Do you reference guidebooks, check Instagram or other social media?
Some like to set a detailed agenda beforehand while others like to do things on a whim. Everyone has their own style of travel.
Either way, you have a moment where you're thinking "I've got to plan my Osaka trip!" or "I'm here! What shall I do?"
Planning a trip is exciting yet can be overwhelming, especially in a city where so much is happening.
Osaka Metro NiNE can help!!
Our Events Calendar is an effective tool to find the latest information on what's happening in Osaka.
It's actually a great resource we're proud of that shows you all the events and places that make Osaka wonderful.
Want to know more about our Events Calendar? Let's talk!
● Many Events, Every Day!
First, let's get to our Events Calendar!
You can easily access the Events Calendar by clicking on "Events" in the navigation menu at Osaka Metro NiNE's homepage. (If you're accessing the homepage from your computer, select Events Calendar from the dropdown after clicking on Events.)
There're a couple other places from where you can access the Events Calendar: Scroll down the homepage and you will find a big yellow "Events Calendar" icon under Travel Guide. Alternatively, click on the three-line menu icon on top left-hand corner of the homepage to find Events Calendar in the dropdown.

And, you will land on a page that looks like this!
See the red dots ● on the calendar with numbers? Each number indicates the number of events being held on that specific day. So many events are happening every day in Osaka♪
Click on the dot ●to get the list of all events for the day.
It's so simple to use—you just look up a date and, voila, you know all the events that are happening that day. Could it get any easier?
And when something catches your eyes, click on "MORE" and you get all the details you need about the event!

※Watch our video about how to navigate the Events Calendar here.
● Convenient Search Functions♪
With so much happening every day, narrowing down your choices can make your life easier in a busy city like Osaka.
Our Events Calendar's got your back. This Events Calendar comes with convenient search functions. Search by keywords, month, dates, or area to find what you like!
For example, you can enter your travel dates to get a list of all the events happening during that time frame.

▲ Click in numerical order!

Or, if you know the general area you'll be in, you can look up a station to find out what's going on nearby.

▲ Click in numerical order!
It's such a simple tool—you could even use it on the spot when you find yourself with some extra time while touring around, say, Umeda or Namba.
Do you know of any calendar that you can use both before and during your trip? You can with Osaka Metro NiNE's handy Event Calendar♪
Search by event name, get the lists of events by month…there are many ways to utilize this calendar.
It's a great tool for travelers definitely, and it is a great tool for those who live in Osaka as well.
The fact is, we just want you to get to know Osaka better through those great events it offers. That's why we built this tool for you♪
The calendar is updated daily. Don't miss out on the fun happening all around Osaka!
Click here for the event calendar↓
https://metronine.osaka/en/events-calendar/
Recommended Plans
Early summer brings fresh green leaves and colorful flowers to the city. The …
2023.05.26
Spring is almost here. Soon, Sakura cherry blossoms—"spiritual beauty"—will be in full bloom …
2023.03.10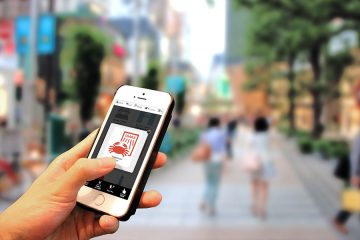 You're on your long-awaited trip to Osaka♪ You have so much to do—see cool sights, do some …
2023.02.24