Excitements Around Osaka's Waterways:
Introducing TUGBOAT_TAISHO
2020.02.28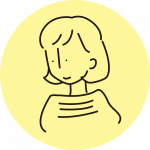 Written by: キタちゃん(Kita chan)
● All Aboard! A Terminal Town on Water
Have you seen the ship shaped building on the riverbed of the Shirinashi River in Taisho?
The grand opening of TUGBOAT_TAISHO was January 18, 2020. Visiting this boat-shaped floating complex is like stepping into a different world.
With 16 food shops, dining choices are plenty at TUGBOAT_TAISHO. There's a stage for live performances next to the food hall, providing a nice backdrop of music as you watch boats come by or people enjoying water sports. It feels as if you're on a luxury cruise ship. You might even get lost in time, forgetting where you are, yet still relishing Taisho's retro atmosphere.
● It Begins with Food
As you walk down a slope that resembles a cruise ship gangway toward the entrance of TUGBOAT_TAISHO, you see a shipping container and a bento shop on the side. A stylish café sits at the end of the gangway to welcome you.
The building looks rather small from across the river, but you realize how deep the space is once you step into it. The first floor is the food hall, surrounded by 13 food shops, each with its own originality. On the second floor are three venues where you can mainly enjoy drinks.
● Carefully Selected Food Shops with Variety of Menu Choices
The sixteen hand-picked food shops provide ample choices you don't see elsewhere. You can make your own bento by selecting your favorite dishes at THE MARKET BENTO. MODIAL KAFFEE 328 TUGBOAT offers various breads and pastries that perfectly accompany a cup of good coffee, while at PEZZERIA DA DOTS, the only restaurant on the water, you can savor authentic Italian pizza. Food hall includes KOBE ENISHI, a tantanmen ramen (Japanese version of Szechuan dan dan noodles) shop that made Michelin's Bib Gourmand list, as well as Ichiba no Chikara, a tempura shop that uses "veggie flour" made with milled dried vegetables. The wide range of foods offered lets you enjoy a different taste on every visit.
On the second floor are three bar restaurants. Sunset 2117, a boathouse bar where you can sip on your favorite drink as you watch the beautiful sunset over the Shirinashi River, and Kijimura no Mori, a well-known Okinawan bar restaurant formerly located under Taisho's elevated train tracks, both relocated and opened new at TUGBOAT_TAISHO. Finally, Taisho Iyan-bakan is a fun pub where you can sing and drink!
● Evolving TUGBOAT_TAISHO
In addition to the food area that opened in January, Stand Up Paddleboarding will be available in the spring of 2020. Regularly operated boats to Universal Studios Japan as well as workshop spaces and art galleries are also planned for the complex. In fall, Japan's first Water Hotel Pan and Circus is scheduled to open by the river. Eat, play, stay, create… this unique complex offers many elements of life. I wonder what else we can expect in the future.
TUGBOAT_TAISHO is a great spot for experiencing an Osaka that's different from Kita (Umeda area) and Minami (Namba area).
Spots Introduced
[Access] About 2 mins walk from Exit 4 at Taisho Station, About 5 mins walk from Exit 1 at Dome-mae Chiyozaki Station.
[Hours] Varies depending on the store

Recommended Plans
Summer is the ultimate season for beer. Honestly, I'm at my happiest when I drink a glass of …
2020.07.02
In Part I of my story, I got my HUBchari bike at Osaka Metro's Shinsaibashi Station, headed to …
2020.04.17
A Japanese friend of mine once said: Even after a rough, cold winter, spring inevitably comes, …
2020.04.03