Greetings from Osaka:
We're Here and Well Despite the Pandemic
2020.07.22

Written by: Shino(Shino)
● Kuromon Market Supporting the Food Capital Osaka
July 2020 was supposed to be an exciting time with the opening of the Olympics.
Osaka would have been welcoming many visitors from abroad, but today there's no international visitors walking around town.
No one had imagined this six months ago.
We walked around Minami to see how everyone is doing.
The Kuromon Ichiba Market (Kuromon Market) used to be filled with so many visitors that it was quite a challenge to walk through, but it looks like this now…
It was a little after 3pm on Friday, July 10th. It had rained a bit.
You'd see more people on weekends, but this is a typical scene on weekdays lately.
Some shops had even been closed for a long time.
But a number of shops were open and welcoming customers!
Kuromon Market has become a popular destination for visitors in recent years, but it has always served as the lifeline of Japan's food capital Osaka, aka the city of "eat 'til you drop." Professional cooks and chefs have been coming here for years to find fresh seafood and produce.
● Osaka Will Not Give In!
Founded in 1925, Takahashi Shokuhin is a tofu specialty shop that still makes tofu all by hand with domestically produced soybeans and all-natural nigari (bittern; coagulating agents.)
Various tofu and tofu products such as yuba (tofu skin) and abura-age (fried tofu) line their storefront.
Many professional cooks and chefs come here seeking the particular flavor of tofu produced by this long-established shop.
Right now, they are operating only one of their two shops due to the coronavirus pandemic.
Staff there showed us big smiles; "Osaka will not give in!"
Many locals have also been coming to shop at the Kuromon Market for generations.
It is a place representative of the warm and compassionate nature of Osaka, where friendly greetings are exchanged with not only familiar faces but also anyone who strolls by.
Ishibashi Shokuhin is a place where you can enjoy a taste of Japanese household dishes.
Mouth-watering sozai dishes line up at the front of this deli shop. It can be difficult to choose from the many choices offered.
Their bento boxes are cheap yet full of seasonal ingredients and known for their generous portions.
The most popular dish among international visitors has been oden, Japanese winter hot pot dish with a variety of ingredients; many snap a photo of oden and post on social media.
While the street is not busy nowadays, this is a shop visited for years by many locals who love their sozai dishes.
The owner said with a big smile, "I know the Kuromon Market will return to its pre-coronavirus bustling self. We'll be here until then!!"
● Smiles from Shin-Sekai Despite the Tragic Loss of Zuboraya♪
It's also been quiet in Shin-Sekai, home of the Tsutenkaku Tower.
The news of the closure of iconic Zuboraya, known for its giant fugu (putterfish) lantern, saddened many Osakans and travelers alike.
Some international visitors thought (think) it's crazy to eat putterfish which contains lethal neurotoxin in its liver, but this delicacy—cooked safely and offered at a reasonable price at Zuboraya—was a symbol of Osaka.
Located near Tsutenkaku Tower, Takoyaki Ichiban Shinsekai is popular for its fluffy and creamy takoyaki.
Their outside seating offers great ventilation.
Ice cold beer and hot takoyaki right off the grill—you can't say you visited Osaka without having it!
Lately, this yummy takoyaki is enjoyed by the locals.
"Come eat Osaka's takoyaki soon!" They look forward to your visit.
Words on the banner below the Tsutenkaku Tower reads:
"Smile under your mask!"
The coronavirus pandemic has created a new normal and put many in a very difficult situation. Nonetheless, let us keep smiling and move forward together.
Osaka is doing well, fighting coronavirus with vigor.
We're standing by so we can welcome you here safely.
Osaka looks forward to seeing YOU!
Spots Introduced
[Access] About 3 mins walk from Exit 10 at Nippombashi Station.
About 8 mins walk from Exit 18 at Namba Station.
[Hours] 8am – 5pm
[Closed] Sunday

[Access] About 5 mins walk from Exit 10 at Nippombashi Station.
About 10 mins walk from Exit 1 at Namba Station.
[Hours] 9am – 6pm
[Closed] Sunday, national holidays

[Access] About 4 mins walk from Exit 1 at Dobutsuen-mae Station.
About 6 mins walk from Exit 3 at Ebisucho Station.
[Hours] 11am – 10pm

Recommended Plans
How are you planning your trip to Osaka? How do you manage the massive amount of …
2023.03.17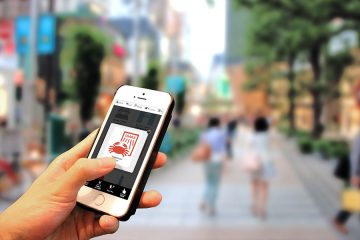 You're on your long-awaited trip to Osaka♪ You have so much to do—see cool sights, do some …
2023.02.24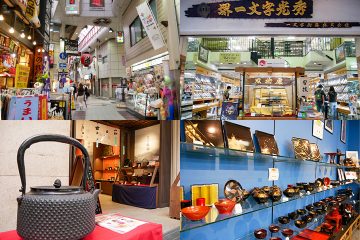 Osaka is Japan's food capital, known as a city where you "eat 'til you drop". Every day, locals …
2021.10.08
Namba
Namba
Namba
Nippombashi
Nippombashi
Dobutsuen-mae
Dobutsuen-mae
Ebisucho