Sennichimae Doguyasuji: Osaka's Kitchen Street
2021.10.08

Written by: リナ(rina)
● The History of Sennichimae Doguyasuji Shopping Street
Osaka is Japan's food capital, known as a city where you "eat 'til you drop". Every day, locals and visitors alike savor local foods like kushikatsu, takoyaki, and okonomiyaki.
And surprise, surprise—this nation's kitchen is even equipped with an entire shotengai shopping street dedicated to kitchenware called Sennichimae Doguyasuji (literally means "cooking tool shop street") in Namba! Here, you will find anything and everything you need in a kitchen at home or for your culinary business.
The history of Doguyasuji goes way back to when it was a sando (an approach to a temple or a shrine) between the Hozenji Temple area and Shitennoji Temple and Imamiya Ebisu Shrine. Secondhand tool shops and general merchants used to line the street for the monthly Odaishisan market at Shitennoji Temple and at the Toka Ebisu Festival at Imamiya Ebisu Shrine every new year. Wholesalers and manufacturers joined in over time, and the sando eventually turned into a shotengai shopping street that supports the culinary world of Osaka.
Today, Doguyasuji is a 150 m long covered street packed with tableware, kitchen knives, pots, pans, Takoyaki grills, plastic food samples…you name it.
It's a paradise for foodies and an essential resource for professional cooks and restaurants.
Let's dive in and take a closer look at some of the refined Japanese kitchen tools you can find at Doguyasuji.
● Sakai Ichimonji Mitsuhide: Japanese Knives and Scissors
Doguyasuji is just a quick 5-minute walk from Namba Station. You can enter through the gate right next to the Namba Grand Kagetsu Theater to the north, or from Nansan Dori Ave to the south. Look for a large kanji sign "道" ("Do") for Doguyasuji.
I first visited Sakai Ichimonji Mistuhide, a cutlery specialty shop. The first thing I noticed as I stepped into the store was a polished Japanese sword in a glass display case. It is a famous sword that has been passed down from generation to generation and is called Ichimonji Narimune.
Japanese knives are known in the world for its sharp, clean edge as well as its durability. These qualities are made possible by applying the same techniques and methods used in manufacturing a Japanese sword like this impressive sword.
As I looked around the store, I saw so many kinds of knives, all lined up beautifully in the shelves. Apparently, they carry more than 2,000 kinds of knives!
Japanese Santoku Knives are versatile—they can be used for meats, fish, and vegetables—and popular among international visitors. Their top recommendations are Ichimonji Sazanami V10 Damascus Santoku Knife (top) and Ichimonji Sui White Steel Kurozome Wa Santoku Knife (bottom). Both are handmade by master craftsmen and have a natural yet sophisticated design.
Damascus' unique wood grain patterns were created by layering steels with two different levels of hardness. The beautiful design is a true work of craft and each blade is unique in the world.
Kurozome, as the name indicates, has a black shine, giving the knife a cool look. Just like its design, the way it cuts and how it feels in your hand is outstanding.
These Japanese kitchen scissors have a very simple design, but have a clean sharp edge just like knives. I tried them on a piece of paper and the cut was so smooth, I didn't even feel it.
The store also stocks knife accessories like a variety of Toishi sharpening stones, from artificial stones with differing hardness to rare natural Toishi made with stones that can be mined only at select locations. Store staff can help you select the best Toishi for your knife and show you how to use it effectively for sharpening.
When you purchase a knife here, you can even get your name on your new knife, free of charge! They can even choose kanji characters to match the sound of your name, so you can walk out of the store with the truly one-and-the-only knife in the world!
Their homepage is multilingual—in English, French, Italian, Korean, Chinese (simple and traditional)—making online ordering a breeze even from abroad. Check it out from the comfort of your home, even before you come to Osaka!
● Osaka Shikki: Lacquer Tableware
Osaka Shikki (means "lacquerware" in Japanese) specializes in the traditional Japanese tableware made with refined Urushi raw lacquer collected from Japanese lacquer trees. Typically black or vermillion with elaborate designs (often in gold), Shikki lacquerware is often used at Japanese restaurants and Ryokan Japanese inns.
At Osaka Shikki, you can find numerous Shikki tableware like bowls, chopsticks, and tiered Jubako bento boxes. Most are for commercial use, made with and coated with resin. The open design of the store is welcoming and makes it easy to browse.
The popular chopsticks section is stocked with over 300 types of chopsticks. That's one pair of chopsticks a day for almost an entire year!
You're sure to find your favorite among various designs♪ and the friendly price tag—starting at 99 yen—makes it painless to pick up a pair each for all your friends back home.
These are Meoto-bashi, chopsticks for (married) couples.
On the other side of the chopsticks section is the section for bowls. They come in a wide variety of shapes and colors.
I found lacquerware with Ichimatsu patterns, a traditional Japanese geometric design of alternative dark and light squares. I bet the Japanese food served in these beautiful Japanese bowls taste extra tasty!
Another section is dedicated to antique Shikki, also a popular item at the shop.
Intricate designs with a delicate glossy finish are genuinely a piece of art. I felt as if I was at a museum.
At a place like Osaka Shikki, you can appreciate how the Japanese food culture values not only the quality of the food but also the presentation of the food, something many visitors notice when they dine in Japan.
Find a piece (or more) of lacquerware you like and take it home. You can recreate a refined Japanese food scene at home or give your friend a piece of Japanese beauty as souvenir.
● Koukougei: Nambu Tekki Ironware
The last—but definitely not the least—shop I want to introduce is Koukougei, a shop specializing in Nambu Tekki ironware whose popularity has been growing in the world.
Nambu Tekki generally refers to all cast iron products that originate in Morioka City and Oshu City in Iwate Prefecture in the Northeast region of Japan, while each city has its own history of Tekki manufacturing. At Koukougei, they specialize in ironware—specifically tea kettles and tea pots used in the tea ceremony—manufactured using traditional methods and techniques that have been used since the late Heian period (1086 – 1180 CE).
Numerous iron kettles and pots are on display inside the store. Each item is elegant and impressive. They are all inspiring.
Koukougei also carries the work of a Traditional Craftsman, Katsuhisa Sato. Sato is a true and distinguished Nambu Tekki artisan, being the only Nambu Tekki Traditional Craftsman who has been named a "Contemporary Master Craftsman", an honorable recognition given by the Japanese government to outstanding skilled workers. In 2004, Sato was awarded the "Medal with Yellow Ribbon", one of the prestigious Medals of Honor conferred by the Japanese government in recognition of the excellence he has achieved in his field, and in 2015, he presented his work to the Pope.

"Mushikuikodaihada" Works presented to the Pope
These kettles are made of ironsand, a very rare material that has heavy concentrations of iron. You can feel the iron in its texture when you touch it.
With this particular piece, the Sakura cherry blossom design makes it distinctly Japanese.
The rest of the lineups include colorful Nambu Tekki made in Oshu that are popular especially in Europe. These kettles retain heat really well and would make an excellent addition to an afternoon tea and/or stylish interiors.
I also found cute Nambu Tekki windchimes.
The sound of Nambu Tekki windchimes are softer than that of glass windchimes, while the high and clear ting sound extends far and feels like a healing music. It'd be nice to have one at home.
● Find Your Tool for Life
These beautiful Japanese tools and utensils you find at Sennichimae Doguyasuji Shotengai Shopping Street last a lifetime if you take a good care of them.
The more you use them, the more you love them. And they bring colors to your everyday life.
Visit Doguyasuji—or shop online—and find your tool for life.
Recommended Plans
สวัสดี(Sawadee)! I'm Nulek. I'm from Thailand. I came to japan 5 years ago to study Japanese. …
2022.02.10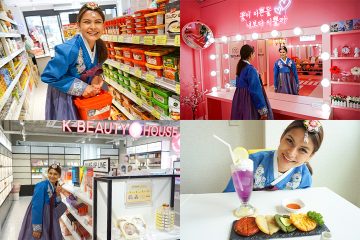 Namaste! I'm Manju from Nepal. I love gourmet food and shopping! I love Osaka's Korea Town in …
2021.09.10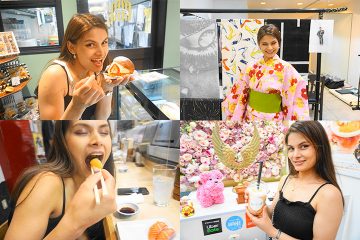 Namaste! I'm Manju. I'm from Nepal. We're walking Osaka's famous Tenjinbashisuji Shotengai …
2021.07.30
Namba
Namba
Namba
Nippombashi
Nippombashi