SPECIAL
E-mon Guide
A Razor-Sharp Edge Made in Japan:
Tower Knives Osaka, Specializing in Japanese Knives
2020.02.21
Japanese products are known for their high quality around the world. Electronics and cosmetics are particularly popular. With an increasing interest in Japanese foods, Japanese knives are also getting more attention and are popular souvenirs (for themselves or others) among international travelers in Japan.
We visited Tower Knives Osaka, a unique knife store and gallery located in Shinsekai, to explore the beauty of Japanese knives.
01
Excellent and Long-Lasting Sharpness♪
The popularity of a Japanese blade is rooted in its razor-sharp edge.
When using a Japanese knife, you either push the knife away from you or pull it toward yourself—instead of pushing it down—as you slice food. This method allows you to cut into food with ease, without destroying the fiber of the ingredients, thereby creating beautiful clean cuts that Japanese knives are known for.
Durability is another quality of Japanese knives; they last a good 30 years with proper care. The more the knife is sharpened, the smaller the knife edge gets. Yet, the sharpness of the blade remains intact.
Wouldn't it be great to use your favorite knife for a long time? You can, with a Japanese knife!
02
A Specialty Shop with Some 500 Kinds of Knives
Tower Knives Osaka is located near Tsutenkaku Tower in Shinseskai, Osaka. The Canadian owner fell in love with Sakai City's Japanese knives and founded the store/gallery in 2011. Words of mouth made the store popular and travelers from abroad began to visit.
Starting with Sakai Traditional Blades, Tower Knives Osaka carries knives from all regions of Japan. Some 500 kinds of knives cover the walls of the store; it's a beautiful sight.
Prices start at around 6,000 yen. Popular ones go for 10,000 to 20,000 yen.
Their lineup includes sharpening stones, folding knives, and nail clippers.
03
Find That Perfect Knife For You
There're so many kinds of knives. Single-beveled "Japanese knives," such as deba knives and sashimi knives, are mainly used in traditional Japanese cooking. Double-beveled "Western knives" include Santoku knives, Gyuto knives, and petty knives.
The wide variety can be overwhelming indeed.
At Tower Knives Osaka, you can select a few that interest you and try them out.
Cutting boards line the countertop and staff will show you how to properly use a knife.
And there's a bonus—all staff speak English! And Chinese, French, Danish, and Spanish depending on the day!
There're two ways to cut with a knife: Oshikiri (push cutting)—to cut harder foods like root vegetables, and Hikikiri (draw cutting) to cut softer ingredients such as tomatoes or sashimi fish. Either way, it's not difficult once you get the hang of it.
I tried cutting a carrot. The knife went in smoothly and I was able to cut the carrot with ease.
I don't know if you've noticed this before but when you cut a carrot with a regular knife, the surface of the cut carrot is a bit rough. With a good knife, on the other hand, it is smooth to the touch.
You can even cut a tomato without losing any of its juice! I'd never seen a tomato sliced so thin. I suppose it was the proof how sharp the knife indeed was.
04
Japanese Craftsmanship Right in Front of Your Eyes
In the back of the store is a Kobo, a sharpening workshop where you can see the craftsmanship of sharpening of the knives every Thursday. Don't miss it.
Located at the foot of Tsutenkaku Tower, an Osaka landmark, Towers Knives Osaka makes an easy stop during your visit to Osaka.
Come and experience the craftsmanship of Japanese blades, and find the perfect knife for you♪
Spots Introduced
[Access] About 4 mins walk from Exit 3 at Ebisucho Station, About 8 mins walk from Exit 5 at Dobutsuen-mae Station
[Hours] 10:00~18:00
[Closed] Open Daily

Recommended Plans
สวัสดี(Sawadee)! I'm Nulek. I'm from Thailand. I came to japan 5 years ago to study Japanese. …
2022.02.10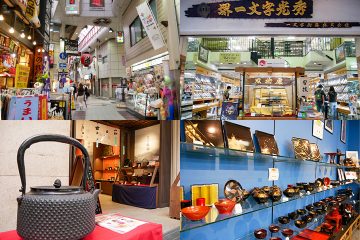 Osaka is Japan's food capital, known as a city where you "eat 'til you drop". Every day, locals …
2021.10.08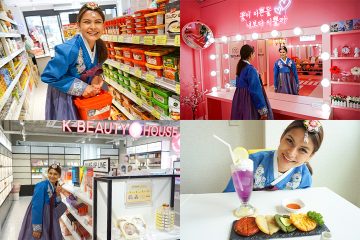 Namaste! I'm Manju from Nepal. I love gourmet food and shopping! I love Osaka's Korea Town in …
2021.09.10