Shopping at Don Quijote Dotonbori – Part I
2023.02.03

Written by: Nene(Nene)
● Why Don Quixote?
สวัสดี! (Hello!) I'm Nene. I'm from Thailand.
I live and work in Osaka and love everything about Japan especially anime, manga, food, and the culture! After a few year of covid, things are opening up and we're starting to see lots of travelers in Osaka and Japan. Which means it's an optimal time to introduce Don Quixote, a long-standing popular shopping spot for Osakans and visitors alike, where you will find something perfect always!
"High Quality, Low Price" is the motto for shopping in Osaka. Just ask an Osakan about their recent shopping experience, and they will tell you all about how they managed to negotiate the price down and not about the item they bought. "How much do you think I paid for this?" If you're ever asked this question, guess low, and you'll still be wrong because Osakans are notorious for their bargaining skills in a country where bargaining is not the norm. It's just the way Osakans roll. (lol)
These bargain loving Osakans love shopping at Don Quixote. I have to agree. In fact, I guarantee you too would agree AND go back there if you set your foot in Don Quijote once. From food to cosmetics to everyday items to clothes, pharmaceuticals, designer goods and trendy merchandise, they have it all and they are cheap!!
Let me show you some of the items that are popular among visitors to Japan. They all make excellent souvenirs. We'll start with food.
I am at Don Quijote Dotonbori. You probably have noticed it already if you were in the Dotonbori area. Located only 5 minute walk from Osaka Metro's Namba and Shinsaibashi Stations, Don Quijote is an iconic building with an oval shaped Ferris wheel known as Ebisu Tower that sits along Dotonbori River.
Since the Dotonbori area is a destination virtually all travelers to Osaka visit, Don Quijote Dotonbori offers plenty of items that are sought out and beloved by travelers from around the world. Half of the staff working at Don Quijote are non-Japanese and they can speak English, Chinese and Korean, creating a comfortable and easy shopping space for international visitors.
● Popular Snacks at the Right Price♡
Let's start on the first floor. Food! Snacks often make an easy souvenir. They come in good sizes yet are light weight and can withstand the transport.
Kaki no Tane is a rice snack everyone in Japan knows. Among different flavors offered, I recommend these wasabi flavored ones.
I like that unique sensation in the back of your nose that you can experience only with wasabi.
And if you like that sensation too, I also highly recommend these Wasabi-mame beans and wasabi flavored Nori-ten, seaweed tempura snacks with crispy batter. The aromatic flavor of the seaweed combined with hot wasabi makes it a perfect snack for drinks.
If wasabi is not your thing, try one of the other flavors–plain, salt, lemon, plum, etc.!
(You might find these snacks in the drinking snacks section, rather than the snacks section.)
When it comes to these perfect nibbles to go with drinks, there's plenty to choose from in Japan that make a nice souvenir for your drinking (or non-drinking) buddies back home. These jars that make up the pyramid behind me are all fillled with Japan's popular snacks. Dried squid, Kaki no Tane, etc. come in big quantity at a great price. My favorite is what they call "cheetara", short for cheese and cod (tara in Japanese). I am a huge fan of these cheese sticks with fish paste.
Next up: Japanese chocolate! In case you didn't know, Japan offers a huge variety of chocolates and unique chocolate snacks that are ALL very good♡ They are not expensive but always high quality and welcomed by chocolate connoisseurs and enthusiasts around the world.
This is one of my favorites. Black Thunder is a crispy, cookie-like textured chocolate that you can't stop eating once you start. It's like a little devil that keeps tempting you on your shoulder. . .
Their lineup of course includes well known chocolate snacks and I even found snack making kits! It'd be a fun and tasty activity♪ Kids would love these make-your-own-snacks kits like hamburger shaped snacks and ice cream shop themed snacks.
Wasabi, hojicha tea, apple, azuki beans, strawberry…so many flavors local to different regions of Japan have made those internationally sold chocolate snacks uniquely Japanese. Which one would you like to try?
Pickled plums can be snacks, too. Some items like these pickled plum flavored snacks in packages with lively designs are found only at Don Quixote.
Speaking of plums, how about plum wine as a gift?
At Don Quixote, you can find not just food, but drinks, both soft drinks and alcoholic drinks including a bunch of plum wines. Plum wine has the beautiful aroma and sweetness of plums and pair well with a variety of dishes.
Drink it straight or on the rocks, or with soda or even with hot water.
● Don Quijote Original Goods
Don Quixote's original brand is called "Jonetsu Kakaku" and its goods are all marked with a big "ド" (do).
Many of the original goods were created in collaboration with popular manufacturers and are high quality products that are priced reasonably.
Here's the most popular snack in Japan, shiitake mushroom snacks– whole shiitakes deep fried at low temperature and spiced up with garlic. Healthy and yummy, it's popular especially among women and children. Many have love or hate relationship with shiitake, but even those who normally don't favor shiitake can't stop eating this shiitake snack apparently!
Jonetsu Kakaku brand has not overlooked the popularity of the Korean Wave in Japan.
Hallyu fans've got to check out the many Korean food items of the Jonetsu Kakaku brand!
Make sure to look for the "ド" mark and take advantage of the great deals when you're at Don Quixote.
I saw a lot of products with the "ド" mark–food, masks, etc., and even home electrical appliances.
It's good to know that Don Quijote is not just a great discount store for souvenirs but also a store that can help you during your travel. Their line of pharmaceuticals is abundant and include everyday meds like Cabagin (for indigestion) and Salonpas (pain relief patches).
I've shown you a lot of food/snacks at Don Quijote today. With this quality and price, I don't know if I'll have anything left in my wallet when I leave the store. (lol)
But I need to hold on to my wallet a little longer because Don Quijote has so much more to offer. Next article, I'll talk about other goodies at Don Quixote, like Cosplay goods, cosmetics, socks…and then some. . Stay tuned☆
※Prices and the availability of the goods introduced in this article are current as of the day of the interview and may change without notice.
※Each location of Don Quijote has its own merchandises.
Spots Introduced
[Access] About 5 mins walk from Exit 14 at Namba Station.
About 7 mins walk from Exit 2 at Nippombashi Station.
About 10 mins walk from Exit 4-B at Shinsaibashi Station.
[Hours] 11:00 am - 3:00 am (following day)
[Closed] Open daily

Recommended Plans
Japanese products are known for their high quality around the world. Electronics …
2023.10.20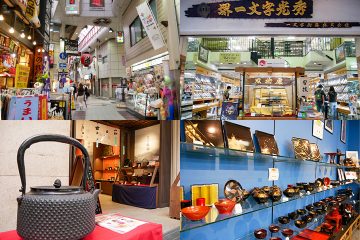 Osaka is Japan's food capital, known as a city where you "eat 'til you drop". Every day, locals …
2023.09.08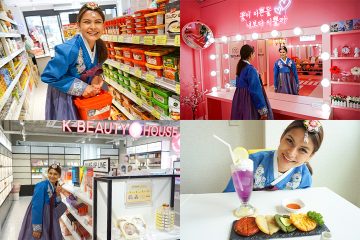 Namaste! I'm Manju from Nepal. I love gourmet food and shopping! I love Osaka's Korea Town in …
2023.08.10
Namba
Shinsaibashi
Namba
Namba
Nippombashi
Nippombashi
Shinsaibashi