Osaka's Gourmet Vending Machines Top 5
2023.06.02

Written by: フジ(fuji)
● The Vending Machine Capital of the World
There is no doubt that Japan is the vending machine capital of the world. It's like you will find a vending machine on almost every corner of the streets in Japan.
Many think vending machines are a modern invention but, in actuality, its origin dates back to around 215 BCE. The world's very first vending machine was invented in Egypt, and it dispensed holy water.
Vending machines as we know them today were invented in post-industrial revolution England around 1800 CE. These machines evolved into practical machines that dispense a whole variety of products including drinks, food, cigarettes, tickets, etc. today.
Popularization of vending machines in Japan began when a major U.S.-based beverage manufacturing company expanded its business to Japan in 1962. Decades later, Japan boasts the most sales from vending machines in the world. The vending machines in Japan today dispense not only soft drinks but also more intricate products like gyoza potstickers, ramen noodles, and sweets☆彡
Since we're in Osaka, the nation's kitchen, we are going to focus on food and show you the best gourmet vending machines in Osaka♪
● Gourmet Vending Machines in Osaka
Here're the top 5 gourmet food vending machines near Osaka Metro stations♪
┣ Freshly Baked Bread | Minamimorimachi Station
About a 5-minute walk from Minamimorimachi Station on Osaka Metro's Tanimachi and Sakaisuji Lines is a vending machine that dispenses freshly baked bread.
Yes, you heard it right. Bags of assorted bread straight from a bakery are dispensed here every day! The variety of breads changes daily and the price is very friendly as these breads are supposedly "imperfect"—like the shape didn't turn out perfectly.
You can get all this for only 300 yen! It'd cost at least twice if you bought them at a bakery.
People from the neighborhood and businesspeople on the way to work frequent this machine and it can sell out quickly on some days. I lucked out when I went around 9:30 am. Someone from the bakery had just refilled the machine and I could choose from a variety of warm and fluffy freshly baked breads♪ How about some fresh, hot bread for breakfast before you start a day of Osaka sightseeing?
【Price】 100 yen or 200 yen
【Hours】 Depends on the day (Open daily)
【Location】 2-4-12 Minamimorimachi, Kita-ku, Osaka
【Access】 Approx. 5-minute walk from Minamimorimachi Station on Osaka Metro Tanimachi and Sakaisuji Lines
┣ Gyoza Potstickers| Higashi-Umeda & Nishi-Umeda Stations
As you walk out of the Naka-Nishi Gate at Higashi-Umeda station, you will find a vending machine that dispenses Chef Gi's Gyoza for 600 yen.
These potstickers are not just your ordinary potstickers. They were created by world-famous Chef Gi who holds the qualification of the Highest Level Food Preparer in China and has entered the Chinese Cuisine Asian Top 10 Chefs Hall of Fame. And this is the only place you can get your hands on the special gyoza recipes Chef Gi created because he doesn't serve Chef Gi's Gyoza at his restaurant!
One of Chef Gi's Gyoza (レンゲで食べる魏さんの王道餃子) is especially full of umami and collagen, and you can savor the juicy meat inside when you take your first bite. All you have to do to enjoy the pro quality potstickers is to heat them up.
You can find the same vending machine at Tanimachi 9-chome and Dainichi Stations on Osaka Metro today!
【Price】 Starts at 600 yen
【Hours】 24 hours (Open daily)
【Location】 Near Exit No. 2 outside the Naka-Nishi Gate at Osaka Metro's Higashi-Umeda Station (Tanimachi Line), in the hallway outside the Higashi (East) Gate at Tanimachi 9-chome Station (Tanimachi or Sennichimae Lines), and outside the ticket gate at Dainichi Station (Tanimachi Line)
Another gyoza potstickers vending machine, one by Kobe Gyoza Oregyo, can be found near the South Gate at Nishi-Umeda Station.
You don't need to go all the way to get this Kobe's top gyoza potstickers anymore! Each of 5 flavors including the popular Grilled Gyoza, Ginger Gyoza, Shiso Gyoza, and 4 Mushrooms & Butter Gyoza is sold for 500 yen♪
【Price】 Starts at 500 yen
【Hours】 24 hours (Open daily)
【Location】 Outside the South Gate at Osaka Metro's Nishi-Umeda Station (Yotsubashi Line)
※Do not use microwave for frozen gyoza potstickers.
※Cook in a frying pan. Recommended for long stays or stays at hotels with a kitchen.
┣ Ramen | Umeda Station
This is a Ramen vending machine inside Eki Marché, about a 5-minute walk from Umeda Station.
The ramen this machine dispenses is from Men-ya Gokkei, a famous ramen shop located in Kyoto Ichijoji, a well-known ramen hot spot in the Kansai region. Men-ya Gokkei always has a long line out its door. Take their tasty ramen home (or back to your hotel) and enjoy the slow-cooked, rich white chicken broth full of chicken umami.
【Price】 Starts at 1,000 yen
【Hours】 10 am – 11 pm (No scheduled closures)
【Location】 Eki Marché Osaka, Service Corner
【Access】 Approx. 5-minute walk from Osaka Metro's Umeda Station (Midosuji Line)
※Includes noodles and broth only. Toppings need to be purchased separately elsewhere.
※Cooking equipment is required to heat the broth and boil the noodles. Recommended for long stays or stays at hotels with a kitchen.
┣ Akashi-yaki Dumplings | Abeno Station
About 1-minute walk from Abeno Station is an Akashi-yaki Vending Machine.
Similar to Takoyaki, Akashi-yaki are round dumplings made with flour and eggs. They are softer than Takoyaki and are known for their fluffiness. Akashi-yaki contain chunks of octopus inside just like Takoyaki but are dipped into dashi broth when eaten instead of having toppings like sauce and mayonnaise as Takoyaki do.
This vending machine sells Akashi-yaki from Takotsubo, a Hiroahima restaurant that was once awarded Michelin Guide's Bib Gourmands. The cost is 800 yen for 8 Akashi-yaki. You can choose from three dashi broth flavors–Kombu, Abura-kasu, and Gochujang♪
【Price】 Akashi-yaki 800 yen, Takomusu (Takoyaki rice balls) 400 yen for 2, Tonpei-yaki (pork and cabbage omelet) 1,500 yen
【Hours】 24 hours (Open daily)
【Location】 Kanemura Building, 2-4-48 Abenosuji, Abeno-ku, Osaka
【Access】 Approx. 3-minute walk from Osaka Metro's Abeno Station (Tanimachi Line)
※ Can be cooked in a microwave.
※ Bowls/containers for the dashi broth need to be prepared separately.
┣ Sushi | Nakamozu Station
Outside Nakamozu Station is a vending machine for sushi! (Don't worry, they're frozen.) Choose from 3 kinds (grilled mackerel, anago conger eel, and shrimp) of Oshizushi—pressed sushi—from a famous sushi chain, Daiki-Suisan. Cost is 500 yen for 4 pieces of oshizushi or 1,000 yen for 8 pieces. Three varieties (grilled mackerel, 5 ingredients, and curry) of frozen Inarizushi (sushi rice stuffed in deep fried bean curd bag) are also available for 300 yen each♪
【Price】 Frozen Oshizushi 500 – 1,000 yen, Frozen Inarizushi 300 yen
【Hours】 24 hours (Open daily)
【Location】 Outside the ticket gate at Osaka Metro's Nakamozu Station (Midosuji Line)
※ Can be defrosted in a microwave.
※ Or thaw it out at room temperature (takes 5 – 7 hours) before eating.
● Coca Cola Bottles and EXPO2025 Vending Machines
We found these unique vending machines by BIG STEP in America Mura, about a 5-minute walk from Shinsaibashi Station. The one on the left is an old school Coca Cola vending machine and the one on the right has EXPO 2025 designs.
A retro vending machine and a near futuristic EXPO vending machine next to each other. It's quite a combination!
【Location】 Shinsaibashi BIG STEP 1st floor, 1-6-14 Nishi-Shinsaibashi, Chuo-ku, Osaka
【Access】 Approx. 5-minute walk from Osaka Metro's Shinsaibashi Station (Midosuji & Nagahori Tsurumi-ryokuchi Lines)
● Try Tasty Gourmet Foods From Osaka's Vending Machines on Your Visit!
How did you like the nice variety of Osaka's gourmet vending machines? These foods are easy to buy (just press the button!) and as good (or even better?) as at top-notch restaurants! And they are available (mostly) 24/7♪
Perhaps it will be one of your quick stops when you're in Osaka??
We've covered a variety of yummy foods in this article, but we still need to talk about sweets. Look out for the next article on chilled baked sweet potatoes, cute cake cans, and more!
※ Please be mindful of the time you require to get home, or to a place with cooling capabilities, when purchasing frozen foods.
Recommended Plans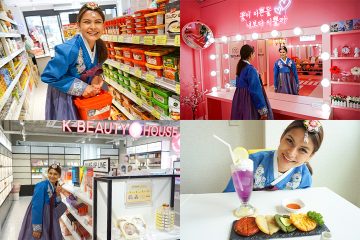 Namaste! I'm Manju from Nepal. I love gourmet food and shopping! I love Osaka's Korea Town in …
2023.08.10
Hi! I'm Bryan. I was born in New York and grew up in Denver. I've been living in Japan for 15 …
2023.08.04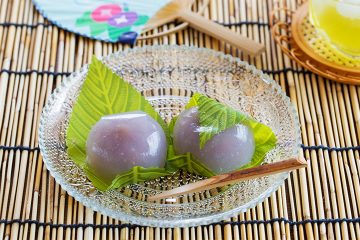 July brings a full-fledged summer to Japan. These scorching hot days make me want to eat cool …
2023.07.07
Minamimorimachi
Dainichi
Higashi-Umeda
Minamimorimachi
Tanimachi 9-chome
Abeno
Nakamozu
Shinsaibashi
Umeda
Shinsaibashi
Nishi-Umeda
Tanimachi 9-chome