Fresh Fruit And Mochi Are A Match Made In Heaven
2019.04.22

Written by: ฐิติกร สุนันทารอด(Sununtharod Thitikorn)
● Seasonal fruits
One of Japan's most famous desserts is the daifuku, a soft chewy mochi ball filled with sweet bean paste. In itself, its fabulous… And then there comes the fruit daifuku, introducing a whole new level of flavor with the addition of fresh seasonal fruit! Fruit daifuku are easiest to find in spring, and delicious any time of year!
We visited two local shops seeking out these stunning sweets and were deliciously surprised again and again with the way the powerful fruity flavors are delicately balanced with traditional Japanese sweet bean paste.
The daifuku at Shunka Ichirin, located near Kuromon Ichiba Market, include seasonal fruits year round. Because it's springtime we got to try the ever-popular strawberry daifuku and a unique orange daifuku too. In early summer, expect to see white peach and muscat grape, while autumn specialties include the pear and chestnut daifuku.
● Fruit×Specific Flling
Murashima in the Kitahorie neighborhood offers a wide selection of sweets and had two seasonal fruit daifuku when we visited, strawberry and sakura sweet bean filling.
Next in line are the mango, peach, and grape daifuku, to be followed by the fall line, which includes fig and persimmon.
The unique technique here at Murashima is that they alter the daifuku ingredients to match the fruits. So instead of a the standard thin mochi layer & white bean paste filling, they'll pair each fruit with a specific filling to bring out the best.
For example, mango is paired with a cream filling & white bean paste, and the fig daifuku is complimented with a touch of cream cheese.
As a side note, strawberry daifuku are often available in sweets shops until May. But the variety of fruit daifuku goes well beyond there. So if you're a fruit connoisseur, and even if you're not, please sample some of Japan's wonderful seasonal fruits in the form of a daifuku.
Spots Introduced
[Access] About 3 mins walk from Exit 10 at Nippombashi Station.
About 9 mins walk from Exit 17 at Namba Station.
[Hours] 10:00-19:00
[Closed] Wednesday

[Access] About 3 mins walk from Exit 3 at Nishiohashi Station.
About 6 mins walk from Exit 6 at Yotsubashi Station, about 9 mins walk from Exit 2 at Nishinagahori Station, about 11 mins walk from Exit 8 at Shinsaibashi Station.
[Hours] 10:00-19:00
[Closed] Sunday

Recommended Plans
Everyone knows about Japanese snacks—from Pocky to gummies, to ramune to matcha KitKats and mochi …
2023.09.15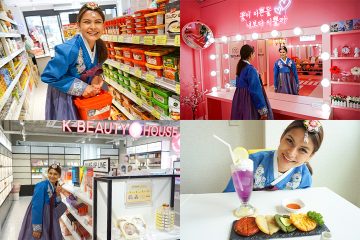 Namaste! I'm Manju from Nepal. I love gourmet food and shopping! I love Osaka's Korea Town in …
2023.08.10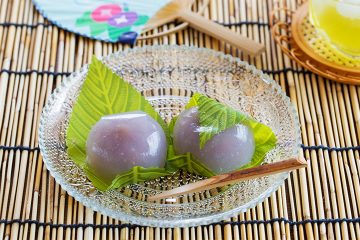 July brings a full-fledged summer to Japan. These scorching hot days make me want to eat cool …
2023.07.07