Welcome home! A Trip To A Maid Cafe
2019.06.10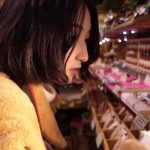 Written by: 戴安娜(Dianaaa)
● A famous maid cafe from Akihabara "@home cafe"
Maid cafes are definitely the stars of Japanese pop culture!
And they're popular destinations for people visiting Japan who want to experience something unique. We were curious to see what the new @home cafe in Nipponbashi Denden Town is like. A famous maid cafe from Akihabara, Tokyo, it opened up shop on June 1, and was our very first time at a maid cafe!
It was easy to spot with its giant pink ribbon and frilly white trim lining the entrance.
And when you step inside you're immediately greeted like a master or princess… Okaerinasaimase "Welcome home!" Although we were a little bit shy walking in, the warm welcome made us feel right at home♡
Hearts dangling from the chandelier, delightful menus, and photos of maids lining the walls. We stepped into a fairytale world and the maids in their pretty costumes are so incredibly cute and smiley!
The menu is full of adorable dishes including lots of ribbons and animal themes. We recommend choosing the Food Combo, which includes a drink, food, & photo with a maid. We got a latte and omelette rice. To our surprise, the maid drew cute illustrations on our dish with ketchup and chocolate sauce. How fun!
And this is when the magic happened. Our maid came over and cast a spell on our food to make it even more delicious. And it worked! ?
The menu is available in English and Chinese so don't worry if you can't read Japanese. (There were even vegan options too!) Plus the maids are practicing their English at work. Please talk to them slowly and have a nice conversation. The maids on duty are listed on their website, so you can check who is working before you go.
Our hour at the maid cafe flew by, and it was lots of fun! We felt so well looked-after and got to experience a unique part of Japanese culture. It was like visiting a new home♡
Spots Introduced
[Access] About 5 mins walk from Exit 1-A at Ebisucho Station.
About 10 mins walk from Exit 5 at Nippombashi Station, about 11 mins walk from Exit 4 at Namba Station.
[Hours] 11:00-22:00 (Saturday, Sunday, public holidays from 10:00.)

Recommended Plans
Vegetables are almost always part of a Japanese dish, but the truth is it's not easy to find …
2023.10.06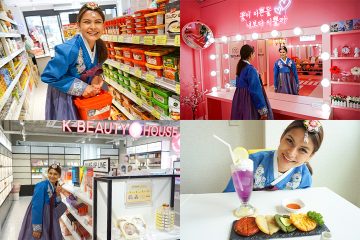 Namaste! I'm Manju from Nepal. I love gourmet food and shopping! I love Osaka's Korea Town in …
2023.08.10
Hi! I'm Bryan. I was born in New York and grew up in Denver. I've been living in Japan for 15 …
2023.08.04