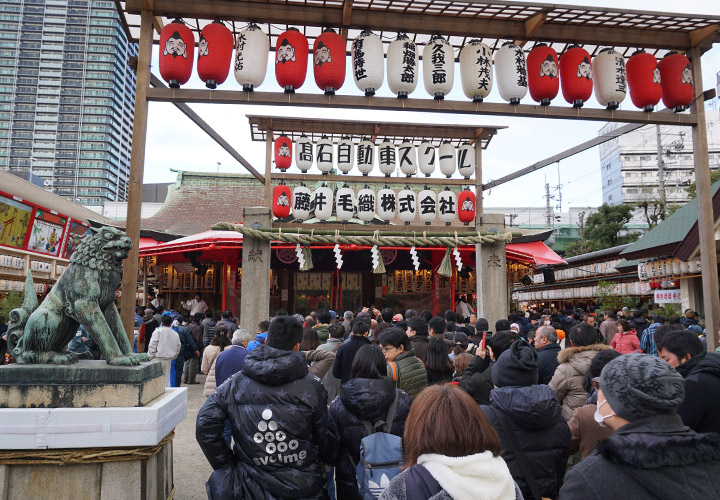 Start the year right with Toka Ebisu!!!
2020.01.09

Written by: 조 세희(CHO SEHEE)
● Daikokucho, Ebisucho
Literally "10th day Ebisu", the Toka Ebisu Festival is always a big event! Especially at Osaka's Imamiya Ebisu Shrine, where large crowds visit every year during the 3-day long event to pray to the god of commerce.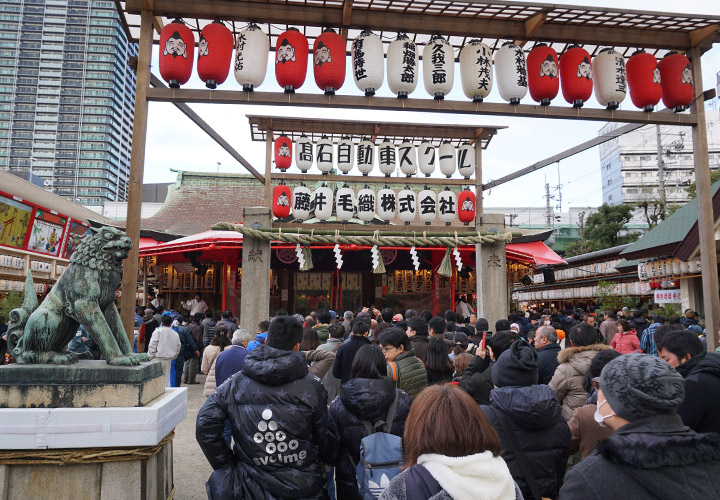 Look for lucky "fukusasa" bamboo branches that are handed out for good luck. Hopeful entrepreneurs buy charms, rakes, and images of Ebisu for an extra dose of good fortune. When you visit stores and restaurants in Osaka look for these objects, which are stored year-round in a visible place, usually high up on a wall or shelf.
● Street Food
And don't forget about the food!!! Stands will be set up in the vicinity of the shrine offering street food favorites like takoyaki, yakisoba, and more!
On your trip home, we recommend a leisurely course through the streets lined with food stalls on the way to Namba Station.
Spots Introduced
[Access] About 4 mins walk from Exit 5 at Ebisucho Station.
About 6 mins walk from Exit 3 at Daikokucho Station, about 10 mins walk from Exit 5 at Dobutsuen-mae Station.

Recommended Plans
สวัสดี! I'm Nene. I'm from Thailand. My interest in Japan began …
2022.06.17
Merhaba! I'm Hamza. I was born in Turkey but raised in Osaka until I was 18. I live in Turkey …
2022.02.18
Forget the conventional image of Japanese tea served properly in a traditional tearoom. Instead, …
2022.01.28