Keep the Demons Out of Osaka!
2020.01.31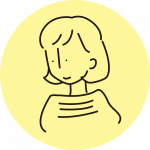 Written by: キタちゃん(Kita chan)
● 1. A well-known holiday in Japan, Setsubun, held on February 3rd is the day the demons come out.
February 3rd is Setsubun in Japan.
The word setsubun literally means division of the seasons and was in old times used to refer to the day before the first day of each season. When the lunar calendar was used in Japan (up until late 1800s), spring setsubun was basically New Year's Eve thus held more importance over other setsubun.
In today's Japan, Setsubun commonly refers to the day before spring only, and various rituals are held all over the country.
So, what are Setsubun rituals? The most significant is mamemaki, bean throwing!
In Japan, it is believed that demons come out during change of seasons. Throwing roasted soybeans, believe it or not, is an effective way to drive away the evil spirits. It is also customary to eat those soybeans to bring good fortunes.
See where Osaka Metro can take you to experience Setsubun!
※Photos shown are from Setsubun past years ago. Please check with the temple for details of the event in 2023.
Feast your eyes on this long-time Osaka Setsubun tradition!
Visit the Dojima/Kitashinchi area for a glimpse at Osaka's gorgeous former geisha district and culture. You'll be treated to song rituals by priests and dance rituals by a group of geisha. And don't miss the parade featuring colorfully costumed women and an equally impressive dragon during the "Setsubun Omizukumi Matsuri" February 3rd.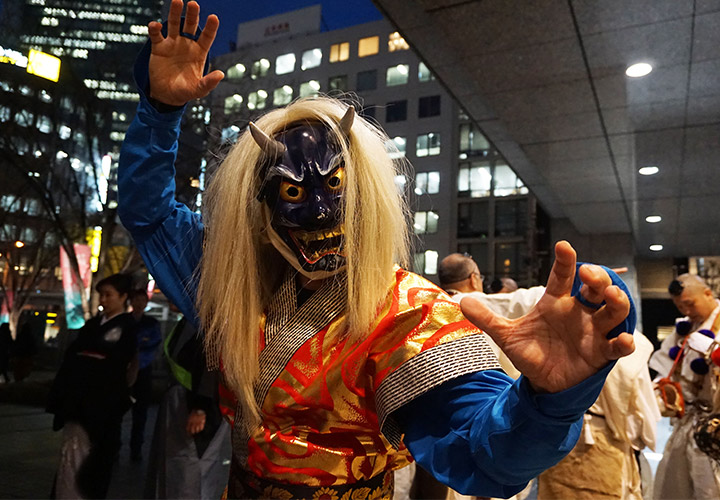 ● 2. Get good luck by eating a jumbo sushi roll!
Giant sushi rolls known as Eho-maki are about 8 to 10 cm in length and bring you good luck when eaten while facing the lucky direction which changes yearly.
Simply make a wish and eat a giant roll of sushi in silence while facing the lucky direction. This year's luck direction is South-Southeast.
Spots Introduced
[Access] About 4 mins walk from Exit 7-B at Nishi-Umeda Station.
About 8 mins walk from Exit 8 at Higashi-Umeda Station, about 10 mins walk from Exit 17 at Umeda Station.

Recommended Plans
สวัสดี! I'm Nene. I'm from Thailand. It's been 5 years since I came to Japan to go to school. I …
2023.12.08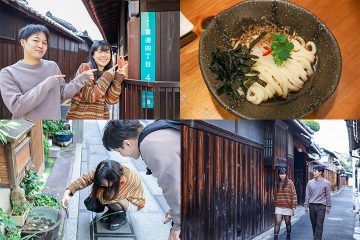 Hi! My name is Nasu. I came from South Korea to do Working Holiday in Japan. …
2023.11.24
Hello! I'm Nasu from South Korea. I love Japan and have studied the Japanese language …
2023.11.17