Hop On A Bike At An Osaka Metro Station
And Go Temple Hopping!
Part I
2020.04.10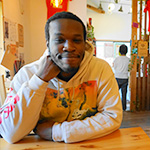 Written by: andy(andy)
● Get A Osaka Bike Share and Go!
Spring is a great season for biking. I got myself a bike and toured around Osaka on a warm sunny day!
I started my trip at Osaka Metro's Shinsaibashi Station.
Osaka Bike Share is a bike sharing program in Osaka whose revenue helps homeless people get out of poverty.
It's super easy to use. And you only need a credit card and a cell phone to start.
Here's how:
Register online first and check nearby Osaka Bike Share stations.
Find and reserve an available bike and you get a pass code via email.
When you get to the Osaka Bike Share station, punch in the pass code into the control panel on the bike you reserved. That quickly unlocks the bike and you're good to go!
Let's go see Osaka on a bike!!
● A Spicy Butaman for A Snack
I went east on Nagahori Dori and arrived in Matsuyamachi in less than 10 minutes.
Here, I found many cool spots and kept getting off my bike to look around.
I found a nice little Japanese garden. Maybe there're goldfish in the little stone basin?
At Karahori Shopping Street, I walked my bike to enjoy the slow-moving local scene. Many interesting shops lined the street, inviting me to come in.
I was hungry when I walked by Butaman Matsuoka, a shop specializing in steamed pork buns. I had to check it out.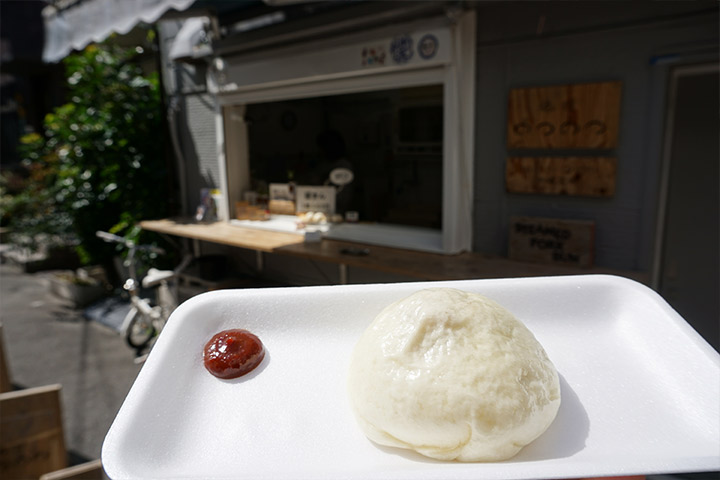 Meat filling was nice and spicy, and the miso sauce that came with the butaman was also spicy. I loved it!
● Temple & Shrine Hopping
Soon after I started going south on the street by Matsuoka, temples started to line the street—and I mean many, many temples!
I found a cool emblem at one of the first temples that lined the street.

Then saw a little guardian komainu. I couldn't tell if it was a dog or a lion, though…

I liked that tower a lot.
After enjoying a cluster of small temples, I arrived at the famous Kozugu Shrine.
The stone paved approach that leads straight to the shrine created a nice atmosphere.

I paid my respect and made a wish. (I hope I did it right.)

I saw Oinari-san (an Inari Shrine) within the shrine grounds. The bright red torii gates stood beautifully.
At the top of Shingon-zaka, one of the slopes of Tennoji Nana-Saka (the Seven Slopes of Tennoji), was Ikutama Shrine, well-known amongst Osakans.
The large torii gate standing tall under the blue sky was refreshing in the beautiful spring weather.
They were having a service inside.
The sound of Miko shrine maiden's bells was calming and peaceful.
It was my first time witnessing a Shinto ceremony like that.
A little corner was set up with stamps for the Tennoji Nana-saka Stamp Rally.
An activity like this adds a little fun to your day♪
Enjoying the ambience of Genshoji-zaka hill
Look at this marvelous gate of Ikutamasan Reienji Temple!
The sculpture was so elaborate.
The wooden standing statues of Kongo Rikishi guarding the temple gates were impressive.
So muscular. So cool.
At Ginzanji Temple across the street, trees in the garden had bloomed.
Spring has come.
I couldn't get through Genshoji-zaka all the way down on a bike.
So, I took the opportunity and wandered around small alleys instead. It was fun.
Then I saw a temple across Tanimachisuji Boulevard.
As I walked in to Manshozan Kisshoji Temple, I was greeted by a whole bunch of statues!
I didn't know who they were or what the significance was.
Then I learned they were the famous forty-seven Ako Roshi warriors from a fictional play called "Chushingura." It's a story related to a historical incident where forty-seven brave warriors stood up to avenge the death of their leader.
These statues were quite powerful.
I had so much fun riding my bike and finding and visiting many temples, some of which I didn't even know existed.
In Part II, I'll show you more great temples and shrines I came across on my bike ride, as well as a nice lunch spot👍
Don't miss it!
Related Articles
Retro Exploring In Karahori Shopping Street
Off-The-Beaten-Track: A Historic Walk in Tennoji
※This article is based on the information at the time the reporter experienced(3/20).
Recommended Plans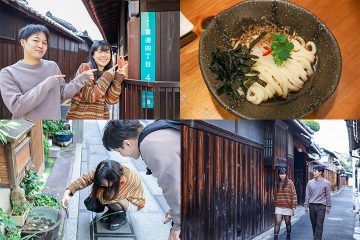 Hi! My name is Nasu. I came from South Korea to do Working Holiday in Japan. …
2023.11.24
Hello! I'm Nasu from South Korea. I love Japan and have studied the Japanese language …
2023.11.17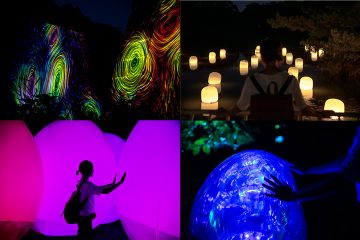 Hello! My name is fuji. I am a writer. Have you been to a botanical garden that is also an art …
2023.09.01