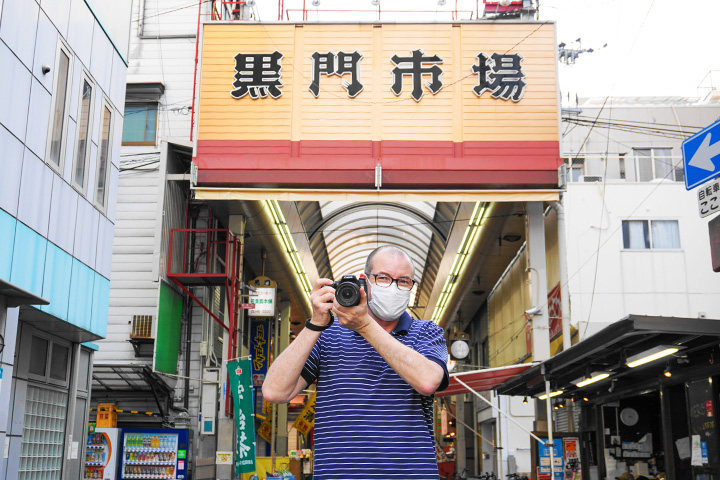 Making of A Kuromon Market PR Video
2021.04.16

Written by: Rigby(Rigby)
● Voting has begun for the Kuromon Market PR Video Contest!
Vote online by June 30 for the Kuromon Market Video Contest created to energize Osaka's Kitchen, Kuromon Ichiba Market!
Make sure you check out "Orasshai-mase Kuromon Market!" video made by Rigby who took us around the market as he rolled the camera.
You can vote for your favorite video once a day—every day, if you'd like!
↓Vote here
https://kuromon.com/jp/contest/
● Kuromon Market PR Video Contest
Hello! I'm Rigby.
I'm from Australia and moved to Osaka 28 years ago. I've always liked taking pictures.
I think I took millions of pictures when I first arrived in Japan, when everything was so new and refreshing.
I haven't had many chances to take photos recently because I'm staying home more during the pandemic—it's a tough time for everyone.
One of the places I always take my friends when they visit me in Osaka is Kuromon Ichiba Market. Kuromon Market sells all sorts of food from all over Japan, appropriately for Osaka, the city of "eat 'til you drop." Also known as "Osaka's Kitchen," you can experience Osaka's famous food scene right here in this bustling covered market.
Given my fondness for the market, I was naturally interested when my friend told me about the Kuromon Market's video contest. A quick research told me the video should be one minute or less and it should get people excited about going to Kuromon Market. And, to make it more enticing, first prize is 300,000 yen and (two) second prizes are 100,000 yen!
Best of all, this was a perfect opportunity to showcase my interests in photography. You see, I'd seen some cool videos that were made with a bunch of photos and have wanted to create one myself.
I grabbed my favorite camera and headed to the Kuromon Market.

● Roll the Camera!
Where shall I begin… Kuromon Market is packed with great photo opportunities. A fruit stall with colorful, glossy beauties caught my eyes.
The gentleman at the shop gladly posed for a picture when I showed him the contest flyer and asked if I could take a picture.
I caught a nice, shy smile on camera.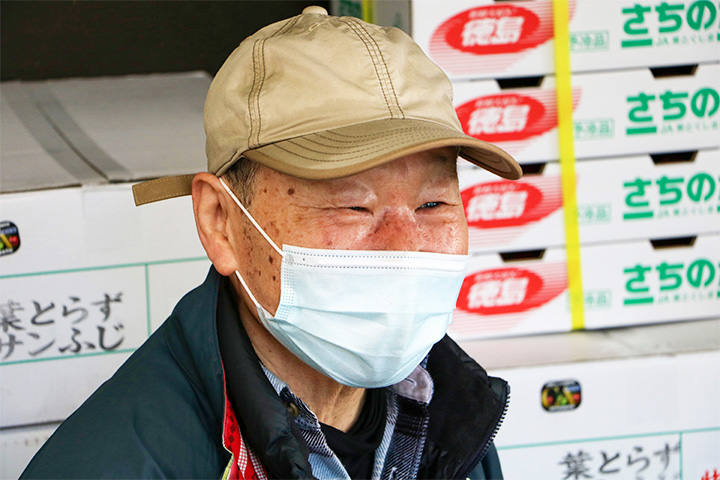 Samplings of tea make a great picture, too, I think.
You never know what art piece you might find up above.
I like the design of the retro looking arcade, with a big red lantern hanging beneath it that says "Kuromon" in kanji characters.
These flowers would make a nice picture with vivid colors.
Look at those good-looking sea urchins!
They painstakingly crack the shell one by one.
Mizunasu eggplants are delicious—fresh or pickled. While mizunasu is traditionally a summer favorite in Osaka, you can get them as early as late March nowadays.
These round juicy eggplants are a specialty of Senshu, an area in Southern Osaka that is home to Kansai International Airport and the World Heritage Mozu-Furuichi Kofungun.
You can learn a lot from a friendly chat with shopkeepers♪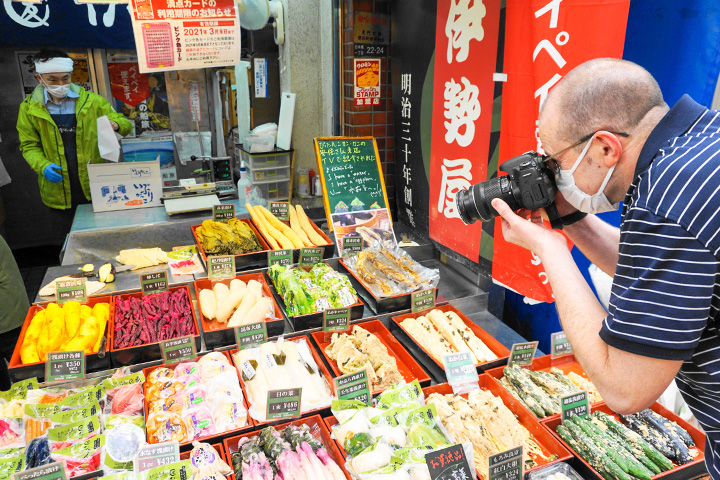 Katsuobushi bonito flakes are so aromatic. Osaka's dashi broth smells the same way (it's made from those bonito flakes.) I love it!
The gigantic octopus is quite impressive. Another good picture, done.
● An Opportunity to Meet Friendly Osakans
What was pleasantly surprising as I visited many shops around the market was that people of Kuromon are genuinely friendly.
They were all gracious and accommodating with my requests to snap pictures of them and their shops.
And they were all fun—they happily yelled "Irasshaimase (welcome)!" when I made the request as I rolled the camera for a video shot.
A shopkeeper at a drug store was even entertaining—he even performed the moonwalk for the camera!
I got to know many people as I made my rounds around the market. I didn't necessarily expect I'd have such a great time shooting for a PR video.
They all had lovely smiles and fun reactions.
Kuromon Market used to be packed with tourists before the pandemic.
The number of visitors has dropped in the recent year, but the market is still filled with lots of smiley faces.
Kuromon to me is a place that represents the special warmth and friendliness of Osakans, and that's why people there were so welcoming to an amateur photographer like me.
This friendliness is exactly what I love about Osaka. It always makes me happy. Today was no exception.
● First Prize: 300,000 Yen
Entries for the Kuromon Market PR Video Contest are accepted until May 31.
After the public cast their vote online between May 1 through June 30, the contest committee will select the winners from the top videos that get the popular vote.
Participants are encouraged to utilize social media for outreach. I, for example, am definitely going to reach out to all of my friends!
Of course, I want to win the first prize. But, more importantly, shooting at Kuromon Market gave me a chance to meet friendly people and learn something new. I'm a bigger fan of Kuromon after this experience!
So, what do you say? Do you wanna give it a shot?
Don't wait. Just grab your camera and visit Kuromon today! I guarantee you will have a wonderful time.
In the meantime, I'm going to go through a ton of fantastic pictures I took and create a sensational video for the contest!
*All participants are asked to observe good manners and practice social distancing and other covid measures to protect themselves and others.
Kuromon Market PR Video Contest
[Deadline] 11:59pm, Monday, May 31, 2021
※Submission of entries using an online form closes at this time.
[Online Voting] Saturday, May 1, 2021 – Wednesday, June 30, 2021 (closes at 11:59pm)
※One vote per day allowed
[Announcement of Winners] Saturday, July 10, 2021
[Prizes] (1) First Place: 300,000 yen
Two (2) Second Place: 100,000 yen
※The Contest Committee will select winners from the popular entries following the online voting by the public.
[Eligibility] There are no restrictions. All, including professionals, amateurs, individuals, and groups, are welcome.
※There's no limit on the number of entries per participant.
[For More Details] https://kuromon.com/jp/prcontest/
Spots Introduced
[Access] About 4 mins walk from Exit 10 at Nippombashi Station.
About 8 mins walk from Exit 4 at Namba Station.
[Hours] Vary depending on the store
[Closed] vary depending on the stores

Recommended Plans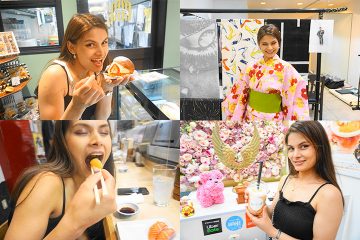 Namaste! I'm Manju. I'm from Nepal. We're walking Osaka's famous Tenjinbashisuji Shotengai …
2021.07.30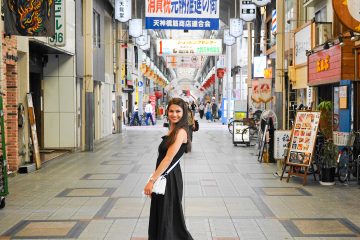 Namasute! I'm Manju from Nepal. I love good food and good buys! So I visited Osaka's gourmet and …
2021.07.21
Namaste!I'm Manju. I came from Nepal to Osaka two years ago. I enjoy exploring the …
2020.10.23
Nippombashi
Nippombashi
Namba
Namba
Namba