A Walk Through The Plums At Osaka Castle
2022.02.25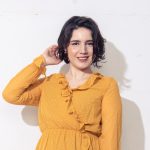 Written by: Ezgi Öncül Tanaka(Ezgi Oncul Tanaka)
● Osaka Castle's plum grove
Welcome to spring at Osaka Castle Park! These tiny plum blossoms are a friendly reminder that warm weather is on its way.
Flowering of plum trees typically begin in January. By February, the beautiful plum blossoms are in full bloom.
Osaka Castle posts the plum blossom bud status on its website. Check before you go to catch a beautiful view!
Here're the scenes of Osaka Castle's plum grove from Two years ago♪
Shades of pink, red, and white cover whole trees and flowers fill the air with sweetness.
Osaka Castle's plum grove contains an impressive 1270 plum trees of 100 different varieties. Much like roses, some are more fragrant than others, and you'll notice specific differences among the blooms.
The weather is still a bit chilly, so we recommend warming up with a bowl of Oden, one of Japan's classic winter dishes, from the park's convenience store. There's something so Japanese about sipping hot tea or warm sake as you feast your eyes on these gifts from nature. You'll find a wide selection of drinks, snacks, and souvenirs here too.

※Masks were taken off temporarily for photo shoots.
If you're more interested in a proper dining experience, visit one of the cafes or restaurants in JO-TERRACE OSAKA. You'll find everything from takoyaki to sandwiches, tea and coffee.

You can also get a map of the plum grove from the JO-TERRACE OSAKA Information and Official Shop.
Plum Grove inside Osaka Castle Park (Blooms: Jan.-Mar.)
Spots Introduced
[Access] A short walk from Exit 3-B at Morinomiya Station.
About 3 mins walk from Exit 2 at Osaka Business Park Station, about 6 mins walk from Exit 1-B at Tanimachi 4-chome Station, about 8 mins walk from Exit 3 at Temmabashi Station.

[Access] About 6 mins walk from Exit 1 at Osaka Business Park Station.
About 9 mins walk from Exit 3-A at Morinomiya Station.

Recommended Plans
One of the highlights of Osaka is its people and their warm, friendly character. Over its …
2023.09.29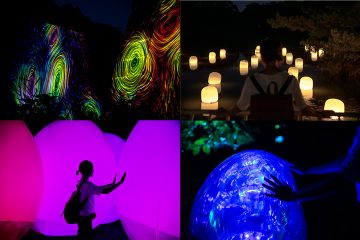 Hello! My name is fuji. I am a writer. Have you been to a botanical garden that is also an art …
2023.09.01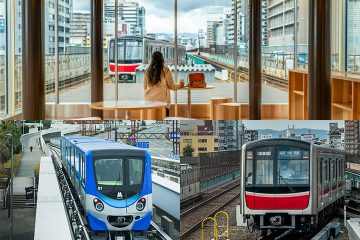 The colorful train cars of Osaka Metro attract railway enthusiasts and others to take …
2023.08.25