See It All On The Amphibious Osaka Duck Tour!!!
2019.04.02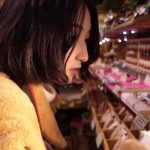 Written by: 戴安娜(Dianaaa)
● On land and from the water, the Osaka Duck Tour offers many great views of the city.
On land and from the water, the Osaka Duck Tour offers many great views of the city. And with it being cherry blossom season and all, we decided to book a tour for Mar. 28.
It turns out we were just a tad early for the sakura. As you can see in our pictures, those gorgeous pink blooms were almost ready to open… Actually today would probably be perfect timing to see them in full bloom.
he tour leaves from "River Station" Hachikenya,
located near Temmabashi Station. Then it's a fast-paced trip through Osaka's busy streets. This part of the trip was so exciting! Our guide pointed out a number of famous sites along the way and was full of jokes. The whole tour group erupted in laughter at almost every corner. But keep in mind, the entire tour is conducted in Japanese. So we sat back to take in the quickly changing scenery and peer out through the open windows.
We caught sight of Osaka Castle a couple of times and then we were ready to make a splash into Okawa River.
On the count of three we took a bumpy plunge and everything seemed to change at once. We were floating! Softly and smoothly we made our way down the river. That accelerated energy of the big city quickly switched to a leisurely cruise down a river lined with budding cherry trees.
The views from the river were so refreshing!
And it was fun to be on a boat. There were a number of other boats in the water that day too, crew boats, kayaks, yakatabune (Japanese style dinner cruisers), and more. Everyone waved and we waved back. We even got a chance to see Osaka Castle again. This time, from our new angle-in the water!
It was both a relaxing and exciting way to see the city. We would have loved to see it with the beautiful cherries in bloom, but it was still an amazing tour! It would be fun to come back any time of year.
Get there on the Osaka Metro!!!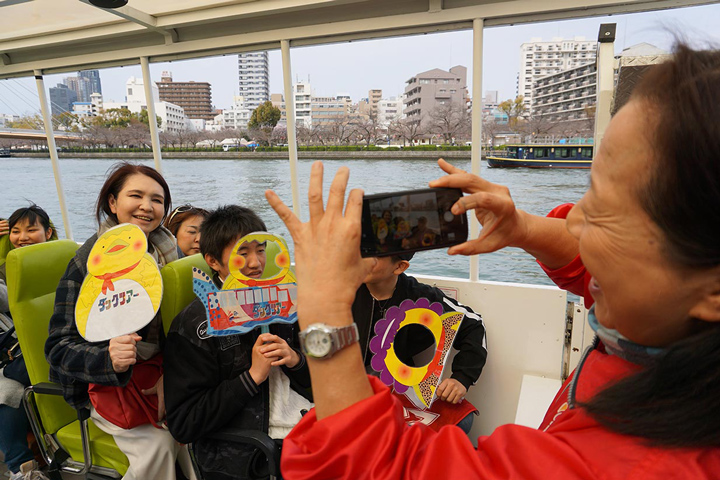 Spots Introduced
[Access] About 4 mins walk from Exit 2 at Temmabashi Station.
[Hours] March 20-November 30
9:10, 10:45, 13:00, 14:35, 16:20

December 1-March 19
10:00, 11:20, 13:20, 14:40, 16:00
[Closed] Open daily

Recommended Plans
Attention!! OMO7 Osaka by Hoshino Resorts just opened on April 22, 2022! An operator of hotels …
2022.06.03
Namaste! I'm Manju from Nepal.I've been living in Osaka for 3 years. Despite the common …
2022.05.11
สวัสดี! Hello! I'm Nulek. I came from Thailand five years ago to study Japanese. Did you know …
2022.04.08