What's black and white and rides all over?
2019.03.27

Written by: Sean Chumiecki(Sean Chumiecki)
● Colorfully designed trains
A panda train!!! The panda train is just one of the colorfully designed trains that shuttle Osaka Metro passengers between Cosmosquare Station and Suminoekoen Station on the New Tram. They're fun to look at and even more fun to ride!
There's a total of 20 different train designs running on the New Tram tracks from day to day. Many got their colors from nature like the green no. 11 train, inspired by bamboo forests, or the pink no. 10 train reflecting the color of cosmos in autumn. Designed by students at a local design school, the newer trains, nos. 17 and 18, are decorated with ocean scenes and pictures of children playing in the city. AND there are also animal trains!!! A panda, red panda, and tiger. The front of the trains are decorated with black circles surrounding the headlight eyes and the upper corners are styled as ears. The face of the trains are literally faces and they're incredibly cute!
We said goodbye to the last series 100A trains at their farewell party March 23, 2019 and hello to a fleet exclusively made up of series 200. On the tracks since 1991, the out-of-commission trains were given a nice bath, with passengers onboard, before being put into retirement, while the panda trains, tiger train, and other newer train models were in attendance. A crowd of families and train enthusiasts boarded the trains, old and new, to photograph and take a turn at the controls.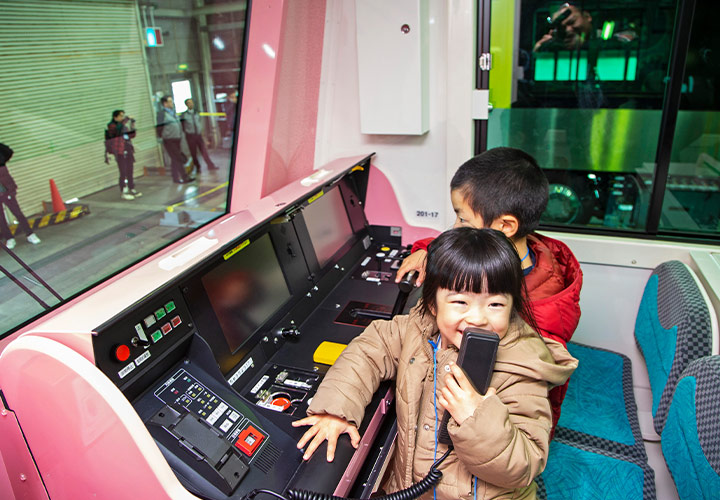 These and other colorful series 200 trains are out on the tracks daily. So if you would like to see and ride one of these fun-looking trains in person, take a trip on the New Tram! With up to 17 different models running on weekdays, you never know which train you're going to get. And that adds to the excitement!
Recommended Plans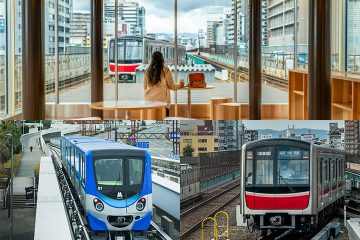 The colorful train cars of Osaka Metro attract railway enthusiasts and others to take …
2021.07.16
Welcome to Along the Osaka Metro Lines series which showcases the characteristics and …
2021.05.14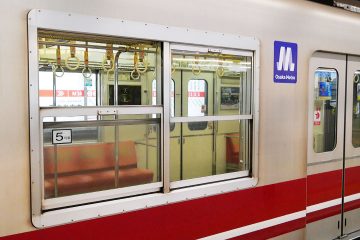 Osaka Metro has implemented a number of measures to provide safe and comfortable services to …
2021.04.30