Visit Real Life Locations of Anime Film, Josee, the Tiger and the Fish, with Osaka Metro – Part 1
2021.06.04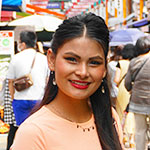 Written by: manju(manju)
● Visiting the World of Josee, the Tiger and the Fish
Namaste! I'm Manju. I moved from Nepal to Osaka about three years ago. I am a big fan of Japanese films and drama.
Have you seen the anime film, Josee, the Tiger and the Fish, that was released in December last year? It's about Josee, a young woman in a wheelchair, and Tsuneo, a university student chasing his dream.
The movie is based on a short story written by Seiko Tanabe. It's getting attention outside of Japan, too. In South Korea, a live-action film was made based on the anime film. Josee has a bit of a bad mouth but she's cute and I fell in love with her completely.
Most of all, I loved how the town in the movie is modeled after Osaka and Osaka sceneries are depicted so realistically in the anime! I recognized so many places as I watched the film—familiar landscapes, places I've actually been. So, today, I want to take you on a Josee-inspired pilgrimage on Osaka Metro and show you some of these Osaka locations that appear in the movie♪
● Josee Meets Tsuneo at Aizen-zaka Hill in Tennoji
Our first stop is Aizen-zaka where Josee first meets Tsuneo. It's located about 3-minute walk from Shitennoji-mae Yuhigaoka Station on Osaka Metro Tanimachi Line. Aizendo Shomanin Temple, aka Aizen-san, at the top of the hill is known for deity of matchmaking.
In the film, Josee meets Tsuneo when her wheelchair tumbles down the slope of Aizen-zaka. It's hard to see in a picture but it's quite a steep hill. Tsuneo happens to be on his way home from work and has a fateful encounter with Josee flying down the hill right here.
In the film, Josee sort of floats out of the wheelchair as she falls. If it were me, I imagine I'd be shooting out of it, lol! Impressively, Tsuneo catches Josee right here right then. It was a cute scene (my heart skipped a beat♡)—despite Josee rudely yelling at Tsuneo in Osakan implying his ill intention.
Compare the animation to the real place yourself—they are identical! All the details—the street sign and even the red cone—are there.
● Tennoji: Ten-Shiba & the "Tiger" at Osaka Tennoji Zoo
Hop back on the train at Shitennoji-mae Yuhigaoka Station and take Osaka Metro Tanimachi Line to Tennoji Station. Then you can head over to Ten-Shiba, a spot where many visit and relax. This is where Josee and Tsuneo plays with jumbo bubbles.
It was cloudy when I went, but I'm sure it'd be beautiful on a sunny day like it is in the movie.
Walk across Ten-Shiba and you can enter the Osaka Tennoji Zoo through the new Ten-Shiba gate.
You can't miss the tiger, you know. It's even in the title of the film!
The tiger is no longer there, though… It was disappointing, but the Siberian tiger named Senichi that Josee and Tsuneo probably see in the film passed away on March 13th this year.
According to the kind zookeeper, a new Siberian tiger, Fu, has arrived from Akita Prefecture but was not yet ready to be presented because he's scared. It takes time to get used to the new environment. I get it.
For Josee, tiger represented the scariest thing in the world, but even tigers are scared of a new environment.
I hope he'll get comfortable and come out to the public soon. (This was as of June 4, 2021.)
● Pudding Royale at Classic Café Do Re Mi
From the zoo, I walked over to Tsutenkaku Tower. At the foot of the tower is Classic Café Do Re Mi that was used as a model for the coffee shop where Josee's grandmother, Chidu, meets with a welfare consultation and support staff. Founded in 1967, this retro looking café appears in the movie just the way it is.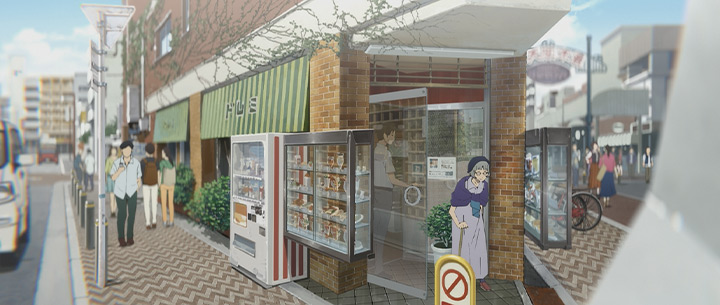 And this is what Chidu had in the movie!
This popular menu item is called Pudding Royale (900 yen). Whoa☆ I'd never had anything like this. So cute with colorful fruits, yet so big! I didn't even know where to begin.
Shop staff was an older gentleman. Very cool. This was a great chance to check out an old-school Japanese café.
I'm pretty full and content after Pudding Royale, but I have more places to visit! There're just so many places in the film that Osakan's are sure to recognize.
Josee's Kansai dialect is sharp and blunt, but it also has the kindness peculiar to the dialect. With the warmth of the dialect, she expresses her fascination with the outside world that she experiences for the first time. We will continue this journey around Osaka with Josee in the next issue!
→ To Part 2 of Visiting Real Life Locations of An Anime Film on Osaka Metro
Note: Visits and interviews for this article were conducted in late March of 2021. Locations introduced may look different today.
Recommended Plans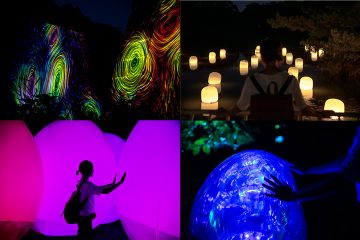 Hello! My name is fuji. I am a writer. Have you been to a botanical garden that is also an art …
2023.09.01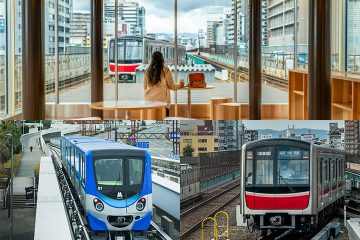 The colorful train cars of Osaka Metro attract railway enthusiasts and others to take …
2023.08.25
Osaka's nightlife is full of excitement and many enjoy dining at one of many restaurants …
2023.08.18