Anime Pilgrimage with Osaka Metro: Josee, the Tiger and the Fish – Part 2
2021.06.11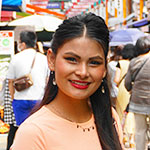 Written by: manju(manju)
● To the Sea with Josee and Tsuneo♪
In the second part of the pilgrimage around Osaka based on Josee, the Tiger and the Fish, we are on Osaka Metro's Sakaisuji Line from Ebisucho Station towards Tengachaya.
Read Part 1 here.
Osaka Metro connects with Nankai Railway at Tengachaya Station that was used as a model for the station where Josee and Tsuneo departs from to go to the sea.
The railroad crossing nearby is where Josee demands Tsuneo takes her to the sea.
This is a railroad crossing for the Hankai Line, Osaka's streetcar that runs South. Neighborhoods around here are nice, reminiscent of old Japan.
● Minami, Osaka: Namba Parks, Dotonbori, America-mura
Hop back on the train at Tengachaya Station and head to Dobutsuen-mae Station where you can transfer to the Midosuji Line to Namba Station. In Namba, Ocean Stage—that looks just like the diving shop Tsuneo works at—can be found under Nankai Railway's elevated tracks in a shopping mall known as Namba EKIKAN.
Intricate details of the shop are impressively depicted in the animation.
We found cool diving instructors just like Tsuneo and Hayato in the film.
Let's head over to Namba Parks next.
I actually saw Josee, the Tiger and the Fish right here at Namba Parks Cinema. Namba Parks Garden is one of my favorite spots around the city. It's a rooftop park that extends over eight levels and is like an "oasis in the city" where you can also enjoy shopping.
A quick walk brought me to the Fukari-bashi Bridge over the Dotombori River that runs along Yotsubashi Avenue.
This area is actually great for a date—with nice restaurants, Minatomachi River Place (the octagonal-shaped building that houses Namba Hatch) for concerts and other events, and the Ukiniwa-bashi Bridge, a suspension bridge with benches and greenery.
After walking to the America-mura(American Village), Next stop is by Asahi Plaza Shinsaibashi where Josee had her first crape. It looked a little different from the scene in the film because the food truck wasn't there when we went.
I imagine bustling America-mura was probably exciting and stimulating for Josee nonetheless!
● Josee and the Fish at Osaka Kaiyukan Aquarium
I took the Midosuji Line from Shinsaibashi to Hommachi Station (a one-stop ride), then transferred to the Chuo Line to Osakako Station near Osaka Aquarium Kaiyukan.
In the film, you see many images that create a feeling of floating, as if Josee is floating in the air and water. I saw in these images Josee's wish to move about freely as well as her feelings towards Tsuneo's ability to dive into the sea as he pleases. It was beautiful and passionate. As I looked at the fish tanks, I also felt as if I could go anywhere with the fish, free of any restrictions.
● Kita, Osaka: the Ferris Wheel at HEP FIVE and Temmabashi
After the aquarium, I hopped back on the Chuo Line back to Hommachi Station, then headed to Umeda Station on the Midosuji Line. There, I first went to Carillon Plaza, the location used in the movie poster!
A popular rendezvous spot for many, Carillon Plaza is located between JR Osaka Station and Hankyu Osaka-Umeda Station, just east of North Gate Building 2nd floor, which is part of Osaka Station City.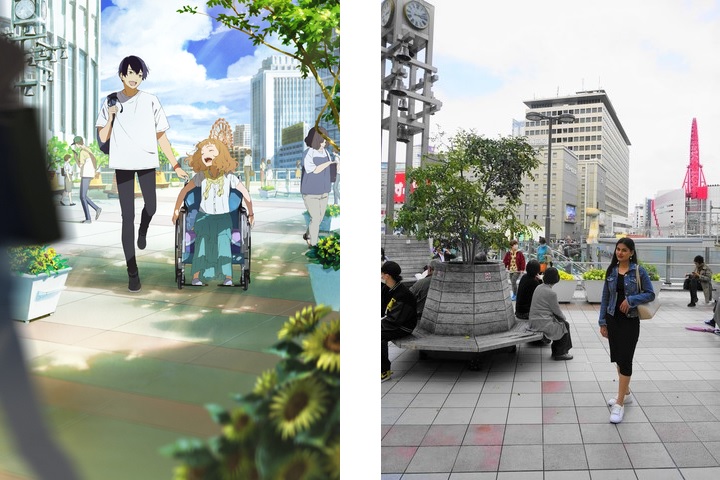 The Carillon clock tower plays a melody every hour, and the melody is different for each hour and season. This plaza has a convenient location and is easy to find, making it a perfect place for meeting up with friends.
It's a short walk from here to HEP FIVE where one of Osaka's landmarks—a red Ferris wheel—sits atop a shopping mall building.
The exact same angle and the exact same view. I'm impressed.
The view from the Ferris wheel was awesome! You can literally see the whole of Osaka. I saw Osaka Castle to the east and Osaka Bay to the west, and numerous buildings of Umeda below.
I wonder how Josee saw Osaka from here.
By the way, I didn't realize how high it gets on the Ferris wheel—it's really, really high at the top! I guess this is what 106 meter above ground and being on top of a building mean. It was a little scary.
We also checked out Hankyu Sun Square, located just to your left when you cross the pedestrian bridge in front of HEP FIVE. I like how they flipped the letters of this monument in the film. If you look at it from the other side when you visit, you'll see Umeda spelled out.
Last but not the least, we headed to Temmabashi Station from Higashi-Umeda Station via Tanimachi Line. From there, it's a quick walk to Kema Sakuranomiya Park along the Okawa River.
Josee and Tsuneo come here in autumn and Josee talks about how Sakura "rains" here in spring.
Unfortunately, Sakura wasn't raining when we went and about half of Sakura was gone because of actual rain, but this is indeed a well-known spot for Sakura in Osaka with some 4,800 Sakura trees lined along the river.
I thought of the film's last scene that also features Sakura from this area. It was a touching scene. I almost got emotional just thinking about it.
I spent a day following the footsteps of Josee and Tsuneo around Osaka.
I wonder how inspiring it might have been for Josee—I get butterflies in my stomach every time I think about it—to explore the City of Osaka with Tsuneo and see the outside world for the first time.
I'm sure this town, that I take for granted every day, looked magnificent to Josee.
For me, on today's tour around the city, even familiar places felt refreshing. I'm glad I did the tour.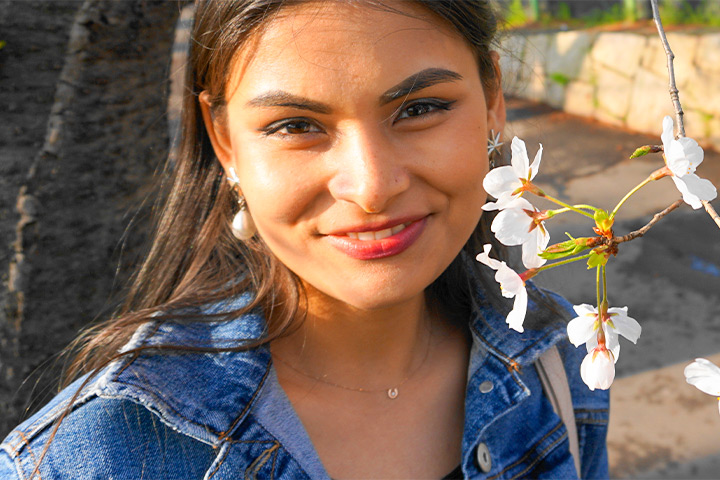 Frankly, it's a lot to visit in one day, but Osaka Metro's convenient 1 Day Pass"Enjoy Eco Card" makes it easy to do this pilgrimage as it gives you a day of unlimited rides on Osaka Metro!
This video combines scenes from the film with newly created original scenes of the trains on the Midosuji and Chuo Lines, Osaka City Bus's Sakaigawa bus stop, and the Water Tree (Izumi-no-Hiroba Plaza) in Osaka's underground shopping mall. I think I'll need to make another pilgrimage and visit those places!
● Anime Film "Josee, the Tiger and the Fish"
When you watch Josee, the Tiger, and the Fish and see the world through Josee who experiences the outside world for the first time and falls in love for the first time, the world around you seems to glow more and become more exciting. After the movie, you just can't help but feel positive and encouraged.
Perhaps, you will start seeing Osaka in a new light, too, when you take Osaka Metro and follow the footsteps of Josee and Tsuneo!
Note: Visits and interviews for this article were conducted in late March of 2021. Locations introduced may look different today.
Recommended Plans
สวัสดี! I'm Nene. I'm from Thailand. It's been 5 years since I came to Japan to go to school. I …
2023.12.08
Hello! I'm Nasu from South Korea. I love Japan and have studied the Japanese language …
2023.11.17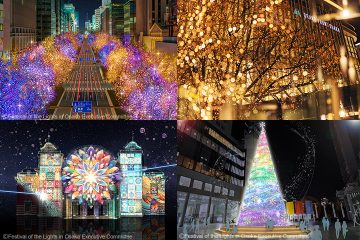 Every year at this time, dazzling winter illuminations begin to appear around the City of …
2023.11.10