Take A Walk Through The Cherry Blossoms
2019.04.09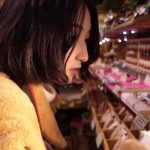 Written by: 戴安娜(Dianaaa)
● Cherry-blossom viewing at the mint
For only one week every year, the Japan Mint opens its cherry blossom walkway to the public. With 338 trees and 134 varieties, this well-loved sakura spot is a treat for the eyes!
Cherry-blossom viewing at the mint differs from your standard hanami. There are no picnic blankets and you can't sit down under the trees. It's more of a procession of people through a tunnel of cherry trees. With an entrance at the south gate and an exit at the north gate, every year approximately 700,000 people file through the one-way walkway during these 7 special days.
The variety is astounding and you'll definitely want to snap photos of all the gorgeous blossoms while you're here. (But please leave your selfie-sticks at home or in your bag because they are not permitted inside the cherry blossom area.)
This year's blossom is the "benitemari" and it looks like a beautiful crimson handball of petals. Also, the cherry trees take on another shade of beauty at night when they're lit by evening lanterns.
Even though you are not allowed to eat within the cherry blossom zone, there is plenty of food nearby.
Takoyaki, okonomiyaki, chocolate-dipped bananas… They've got every kind of festival food you could dream of!
400 or so food stands and game stalls line the streets just outside the mint so you don't have to go far. Plus some of the food stands provide seating, pop-up tea shops and izakaya-like watering holes😉
Spots Introduced
[Access] About 12 mins walk from Exit 2 at Kyobashi Station.
About 13 mins walk from Exit 3 at Minamimorimachi Station.
Note: At the Osaka Mint cherry blossom viewing, visitors can only walk one-way from South gate (Temmabashi area) to North gate (Sakuranomiyabashi area).
South Entrance:About 7 mins walk from Exit 1 at Temmabashi Station.
[Hours] 9:00-16:30
[Closed] Every third Wednesday, New Year holidays

Recommended Plans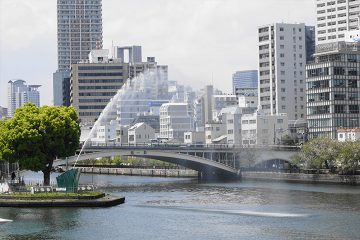 Lockdown has been lifted in Osaka!! We can't travel far yet but I'm happy to be free from …
2020.05.29
Early summer brings fresh green leaves and colorful flowers to the city. The …
2020.05.15
Are you itching to go outside on those warm sunny days?But trying to stay put at …
2020.05.08