Welcome to
Osaka Metro's Toilets
2020.06.05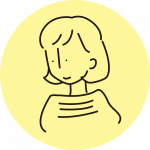 Written by: キタちゃん(Kita chan)
● Subway Toilets Transformed
A serious question: what do you think about toilets at train stations?
Dark, dirty, stinky??
You wouldn't use them if you didn't have to, and you'd use them in a pinch because you have no choice?
Meet Osaka Metro's toilets that will forever change your mind about public toilets.
After seeing one, you might even start arriving at the station early just to make a visit to the toilet.
One of Osaka Metro's toilets even received the Toilet Awards Japan (yes, there's such a thing)!
3K's—kurai (dark), kitanai (dirty), and kusai (stinky)—were the words often used to describe public toilets in Japan in the past. Osaka Metro's toilets were no exception. Indeed, the city used to receive complaints when the transit system was under the management of Osaka City before it was privatized and became Osaka Metro.
In 2012, Osaka Metro decided to blow away the negative image and began a large-scale renovation of its toilets. Among many upgrades, some toilets were completely rebuilt to make them more spacious and comfortable.
● A Big Welcome
"Metro's toilets look different!" "These toilets look much nicer!" Osakans noticed the change right away. With new large bright pictograms in front of the renovated toilets, you couldn't miss the toilets even from afar. The letterings「ようおこし」(youokoshi) mean "welcome" in Osakan, an equivalent of "yokoso" in standard Japanese, expressing Osakan hospitality even at public toilets.
The new toilets are a complete turnaround from the old. Take the exterior design for example. Soft lighting has replaced the institutional florescent lights, and the walls now have a warm wood grain finish.
※Pictograms at some stations do not include「ようおこし」 letterings.
● The First Railway Station to Receive the Toilet Awards Japan
In such a toilet conscious country like Japan, the government annually honors best toilets with Toilet Awards Japan for excellent toilet space and toilet-related initiatives.
In 2015, Midosuji Line's Shin-Osaka Station received the Minister of Land, Infrastructure, Transport and Tourism Award and became the first railway station in the country to receive such distinction.
The underlying concept for the renewal of this award-winning toilet was "the comfort of returning to my favorite place," a perfect theme for a station that serves multiple railways—including JR shinkansen—where people transit through to/from their home on vacation/business.
Let's see what it looks like!
Exterior is simple yet stylish, sort of like toilets at shopping malls in Japan.
Inside, the ample space includes makeup counters, clean diaper changing tables, and even fitting rooms with locks.
These fitting rooms are unexpectedly spacious and comfortable, a great spot for a quick change of outfits or perhaps your pantyhose.
● Toilets Designed with a Specific Concept
Toilets at other stations were also redesigned with varied underlying concepts, like Shin-Osaka Station did, that reflect the characteristics of each area: "retro coffee shop" for Shinsaibashi Station; "elegance" for Umeda Station; "sophisticated adults" for Hommachi Station; and "luxury" for Namba Station.
Osaka Metro's toilets have been transformed to provide a safe, comfortable space. Visit one and experience Osakan welcome 「ようおこし」(youokoshi) when riding Osaka Metro!
Recommended Plans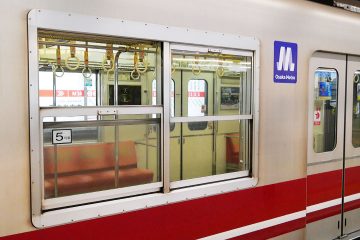 It's been eight months since the first COVID-19 case was confirmed in Japan in January, 2020. …
2020.09.25
Following the last article about the northern part of the Midosuji Line (Namba …
2020.09.18
In 1933, the first public subway in Japan and the first subway ever in Osaka …
2020.09.11